Are you in the market for a digital gift card platform to integrate with your loyalty programme? Or perhaps you're in the early stages of developing your customer acquisition and retention strategy…
Here's everything you need to know about gift card software, how you can use it, and how to choose the right provider.
What is gift card software?
There are a few different definitions for "gift card software"; however, for the purposes of this blog we're using it to refer to platforms that enable you to purchase digital gift cards on demand, at scale and deliver them to customers instantly.
This kind of software is often also referred to as a digital gift card platform/provider or even a digital gift card aggregator.
Usually the digital gift card software plugs into the backend of your own software - for example, your loyalty or rewards app or user interface. Your software and the digital gift card providers are connected up via an API.
For loyalty, rewards, incentives and gifting use cases where a business has the need to offer digital gift card content across a wide range of retailers, managing these relationships manually is a hassle; it's very time intensive and requires considerable internal resource, and plenty of spreadsheets to manage each relationship individually.
Using a digital gift card aggregator to connect with multiple brands makes it simple, easy and scalable. You can manage brand relationships centrally, in a single platform.
*Pro tip.*
Digital gift card software is not to be confused with loyalty programme software. The digital gift card software is not what the end user will see and interact with - rather, it's the platform your organisation will use to power the digital gift card delivery within your loyalty platform. In most cases, consumers won't even be aware that you've integrated with a digital gift card platform.
Gift card software use cases
So, why do you need to use digital gift card software?
Organisations that are using gift cards to drive loyalty, reward or incentivise have the need to integrate with digital gift card software to be able to provide customers with gift cards on demand - whether as part of a loyalty programme, an incentives/rewards offering, a digital gift card mall or similar use case.
Usually, the main B2B use cases for digital gift cards can be divided into some broader categories - rewards and incentives for employees, those for customers, and self use. There are tonnes of use cases within each.
On the employee side, more enterprise organisations are leveraging third party employee benefits platforms like Edenred or Reward Gateway to reward their employees, or are even building their own employee benefits software - to improve employee engagement, attract and retain talented employees, and support a customer satisfaction-first approach.
A growing number of organisations are also investing in loyalty to drive customer acquisition and retention in a crowded marketplace.
And loyalty has had a bit of a makeover.
Organisations like Honey and Quidco are using loyalty in new and exciting ways to reshape the customer journey and start the purchase cycle within their apps, enabling consumers to earn as they spend and then cashout onto digital gift card.
Loyalty programmes have a number of benefits, including to help your organisation to: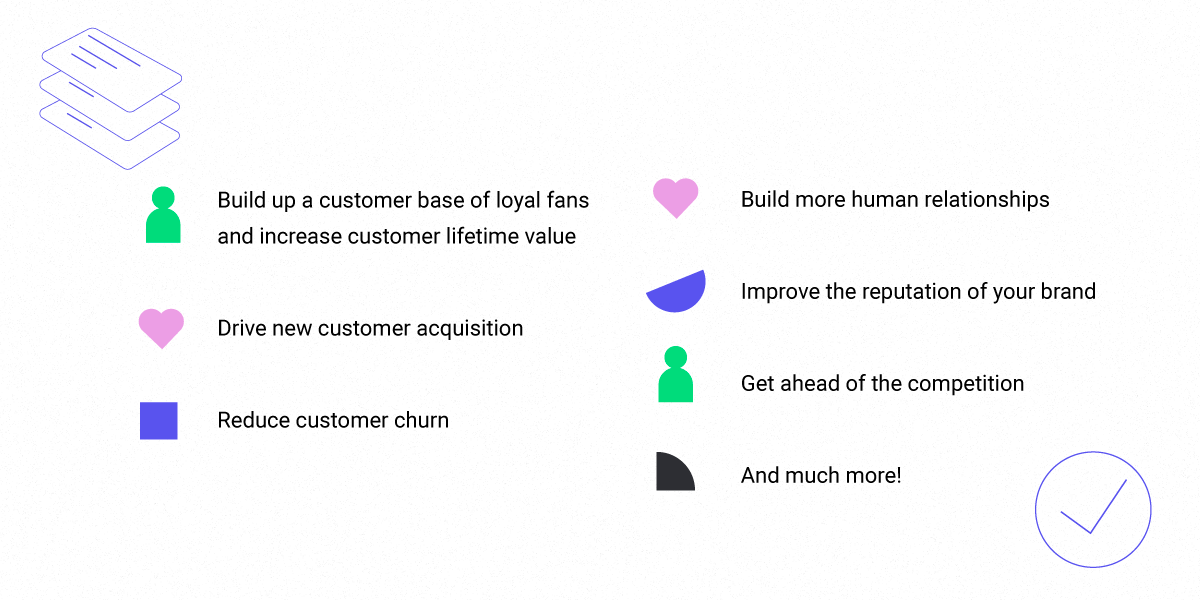 Looking at the benefits above, you might be wondering if there's any tangible evidence that loyalty works?
Well, there's plenty of studies that show loyalty programmes are successful at fostering customer engagement:
84%

of loyalty programme members have made a redemption from the programme.
Loyal customers spend

67%

more on average than new ones.
80% of future profits will come from just one fifth of loyal customers.
A 5% rise in customer retention can lead to a 75% increase in company profitability.
80% of millennials and almost 75% of boomers prefer getting rewards for their engagement with their favourite brands.



Are you ready to integrate with a digital gift card provider?
1. Do you have a platform of your own?
If you're interested in loyalty but you don't have your own platform yet, then you're not ready to integrate with a digital gift card platform. However, if you still have the need to distribute digital gift cards, you might want to consider bulk buying them to make the process easier - and revisit the idea of using a gift card aggregator once your platform is built.
If you've already got a loyalty/rewards/incentives platform in place and want to open the door to more digital gift card content, a digital gift card platform is likely a good fit to enhance your programme.
2. Do you need to offer a variety of brands?
There are some use cases for digital gift cards where you might not need to offer customers hundreds of brands to choose from. For example, you might want to reward your 10,000 employees with an Amazon or John Lewis voucher ahead of the holidays - in which case bulk buy is better suited to your needs.
However, if you're offering the option to cashout loyalty points onto digital gift cards then offering a much wider range of brands will make your loyalty currency more valuable - and therefore make your programme more desirable.
3. Do you have the resources in house?
Keep in mind that you'll need a solid developer resource to be able to integrate smoothly and quickly. Most organisations will have this resource in-house, but if you don't then you might want to enlist freelancer support or ask your chosen aggregator for recommendations. The integration process is important as you want to ensure that everything is working correctly. As well as having the most comprehensive API in the industry, Tillo has substantial API documentation to support our partners when integrating, available at tillo.tech.
How to choose the right software. Ask these three questions.
1. How much brand content can they offer?
As the main reason for using a digital gift card platform is to be able to offer your recipients a greater range of choice, you'll want to ensure that the gift card platform offers the world's most popular brands.
Find out what the brand approval process looks like to ensure you'll be able to connect up with more brands relatively quickly. Whilst most brands will need to give manual approval through the platform, a strong account management team helps make the process smoother.
2. Is it easy to integrate your software with theirs?
With strong developer teams on both sides, integrating with a digital gift card provider should take no more than a week. With a comprehensive API, the integration should be fairly low-touch.
However, it's important to ensure that you'll get the right level of support from the aggregator that you choose - will they be able to offer help if you run into any bumps when completing the integration?
3. Can you easily scale to new markets?
One of the benefits of a digital gift card platform is that you should only need one contract to be able to gain access to brands across multiple regions and currencies, all in one place.
If you're planning rapid expansion or looking to move to new markets, find out if the provider has a growth mindset. Are they expanding too? Will they be able to easily support your needs in a year's time?
4. What's the platform like to use?
As there will be many teams using the platform regularly (such as partnerships, finance, marketing, and more) - requesting brands, pulling together reports and more, you need to ensure the platform has a standout user experience.
Ask your provider for a demo and ask how often they get feedback form their users - the best platforms will have a standout product roadmap and will regularly survey their customer to see how they can continually improve the experience.
Deliver delight with Tillo
Tillo enables businesses to supercharge sustainable and profitable growth through an innovative platform that uses the power of gift cards to connect consumers to the brands they love.
It means businesses can tap into new, lucrative and exciting revenue streams to acquire new customers and retain loyal ones. With a network of over 2,000+ brands that people love - across 34 countries and 16 currencies, we can help you delight your customers and employees.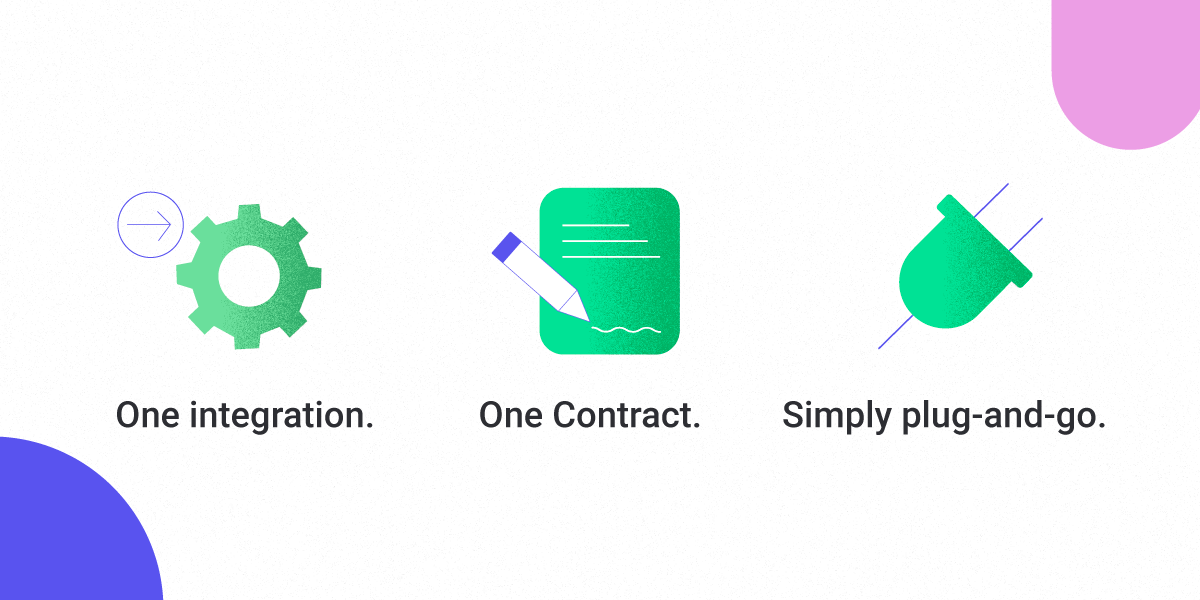 We believe rewarding should be a delight from start to finish, and we care about the experience of the end user as well as the UX of the Tillo hub.
Our customers describe our platform as "aesthetically pleasing," "simple to navigate" and "clean and easy to use," and our product team is continually iterating on the user experience.
If you'd like to find out more about how we can help, please get in touch.