Charis Grants
Empowering choice and changing lives with digital gift cards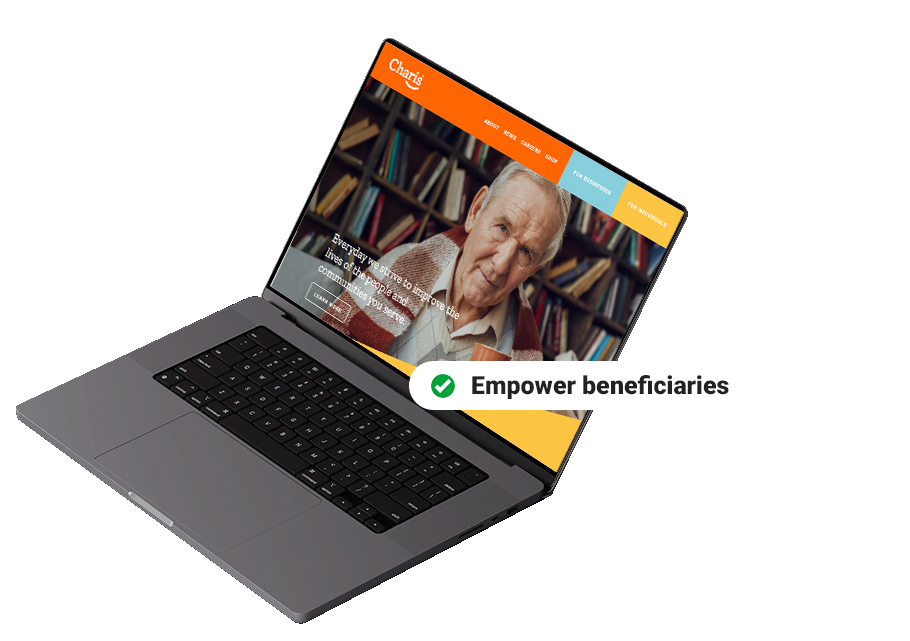 About Charis Grants
Charis Grants works with public, private, and voluntary sector organizations to provide crucial support to people experiencing financial hardship. Their online self-service platform, the Charis Shop, allows those in need to access a range of goods and services, from white goods and emergency cash to fuel vouchers, furniture, and more.
By collaborating With Tillo's embedded digital gift card platform, Charis Grants was able to empower their beneficiaries to redeem vouchers across a broad range of leading retailers, brands, and service providers. This significantly widens the choice available to those using the Charis Shop, allowing them to use gift cards across major supermarket brands, high street and online retailers.
Industry
Charity Disbursements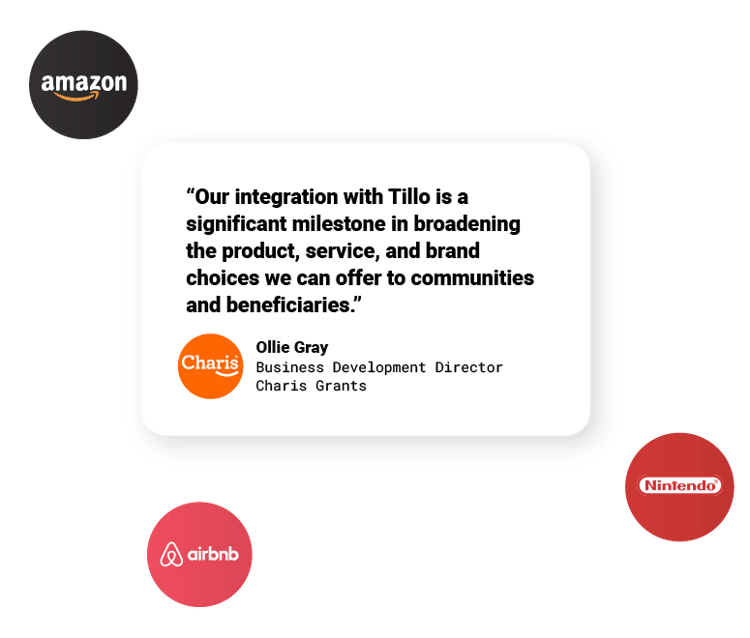 Challenge
Provide financial support to those in need without removing their autonomy and the power of choice.

Solution
Integrate with Tillo to offer their beneficiaries a broader and more versatile choice using digital gift cards.

Result
A disbursement strategy that is easy to manage and provides greater value and choice to the end consumer.
Read more about how Charis Grants is working with Tillo
Digital gift cards provide the recipient with flexibility, dignity, and autonomy. Rather than providing assistance in kind - which may or may not meet the individual's specific needs - digital gift cards allow beneficiaries to choose exactly what they need, be it groceries, clothing, fuel, or white goods, and to pay for it using a familiar and widely accepted payment alternative.


Powering aid and disbursements with digital gift cards
Digital gift cards are an immediate, secure, and easy-to-use tool. There's no waiting around for physical vouchers to arrive, no concerns about lost or stolen funds, and no need for the recipient to have a bank account.
With digital gift cards, charitable organizations, like Charis Grants, that regularly need to distribute funds to thousands of beneficiaries can do so at the click of a button, eliminating administrative boundaries and making it easier for them to track and monitor the use of funds.
Seamless
Immediate digital issuance for
efficient distribution and ease of use.
Reliable
A robust platform with zero downtime for an uninterrupted service.
Global
The fastest growing global gift card network featuring 2000+ brands.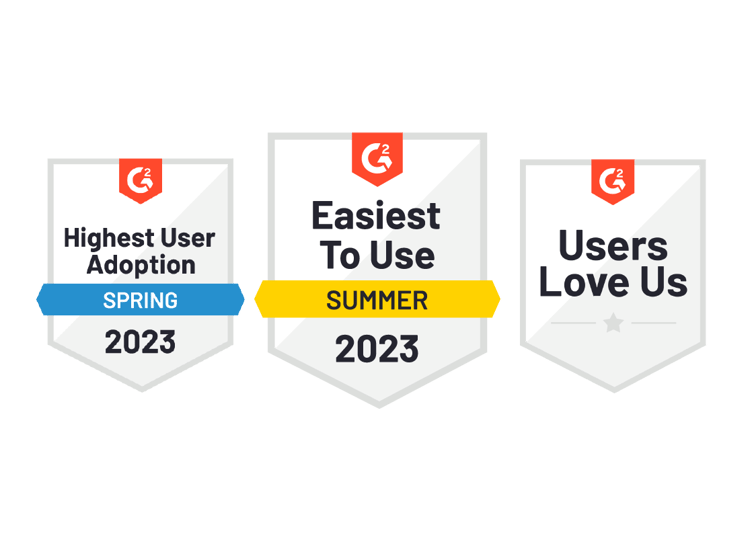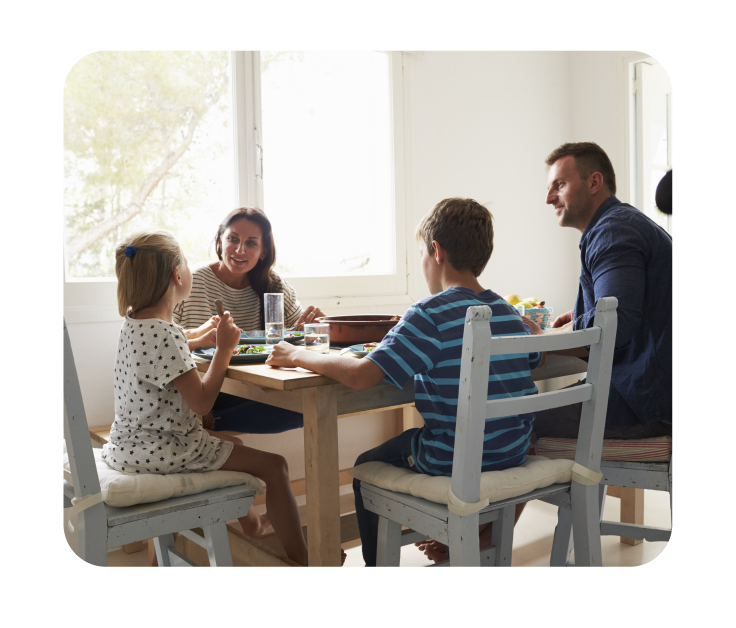 Unlocking new use cases for digital gift cards
Tillo's partnership with Charis Grants is more than just a collaboration; it's a commitment to making lives better.

"Hardship should not eliminate the element of choice for households, and this partnership with Tillo is essential to protect not just the physical wellbeing of those who are struggling, but their emotional wellbeing, too." - Ollie Grey
We're thrilled to be helping Charis Grants extend their support to those in need, offering broader and more versatile choices for their beneficiaries by helping them harness the power of digital gift cards for disbursement.


Hear from more of our customers