About Quidco
Founded in 2005, Quidco is a leading cashback provider in the UK and Europe.
With Tillo, Quidco members can now earn cash rewards at 4,500 retailers and then take that money out by bank transfer or convert it into a digital gift card.

Challenge
Quidco wanted to introduce cash-out rewards but didn't want to integrate with hundreds of brands individually.

Solution
Quidco used Tillo's powerful gift card API to connect with 2000+ global brands via a single integration.

Result
The successful launch of Quidco cash-out rewards, stronger brand relationships and happy customers.
Read more about how Quidco is working with Tillo
Quidco introduced cash-out rewards because they saw an opportunity to strengthen the relationships they have with retailers and drive more sales back to them, but also provide an opportunity for their members to earn an increased cash reward by incentivizing the transfer of their cash into a digital gift card
One integration, endless possibilities
When Quidco looked at introducing cash-out rewards a few years ago, the only way to provide a full proposition was to integrate each of the processors or each of the retailers individually, and that prospect was daunting.
Thanks to Tillo's powerful gift card API, Quidco was able to connect to a wide breadth of retailers with a single integration, removing hours of leg work.
Seamless
Immediate digital issuance for
efficient distribution and instant gratification.
Reliable
A robust platform with zero downtime for an uninterrupted service.
Global
The fastest growing global gift card network featuring 2000+ brands.
Gift cards from 2000+ global brands
When they first launched with Tillo, Quidco asked their members which brands they wanted to convert their cash rewards into digital gift cards.
Thanks to Tillo's ever-growing brand catalog, Quidco can quickly and easily extend the breadth and depth of their offering and has since added food & beverage, retail, fashion, and travel.
Real-time reporting within the Tillo Hub
Quidco tracks gift card sales through a combination of their own internal wallet and the Tillo Hub.
Thanks to Tillo's Buyer Hub, Quidco can access real-time data insights at the click of a button, giving them the numbers they need, when they need them.
The Hub also provides invaluable alerts, ensuring Quidco's cash-out rewards program operates without a hitch.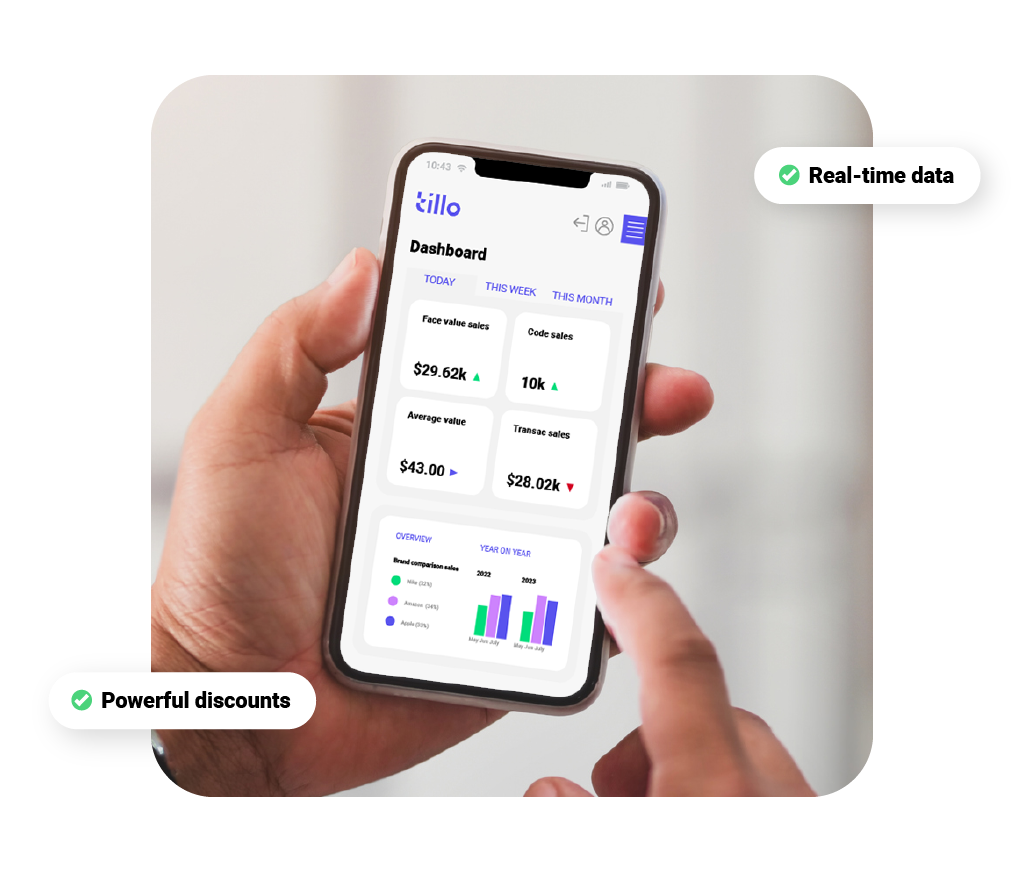 Hear from more of our customers