Work at Tillo
Join a world-class team in the business of making people smile
If you'd like to work at Tillo, we'd love to hear from you!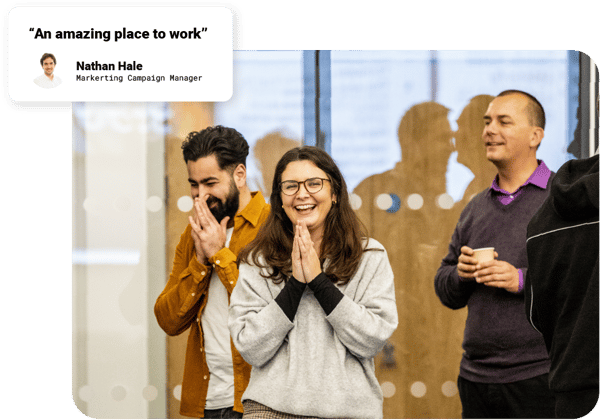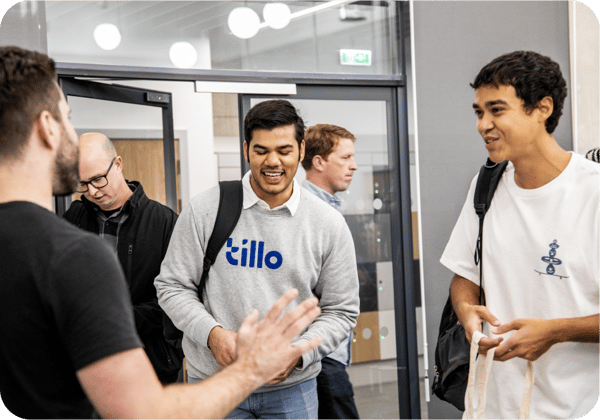 What we do
At Tillo, we believe in the power of rewards and incentives. As the fastest-growing global gift card network, our mission is to empower businesses by helping them to drive sustainable, profitable growth.
How do we do it?
We connect our customers to rewards and incentives from 2000+ brands that people love, all via our seamless, easy-to-use API.
In just a short time, we've made a significant impact. We operate in 37 markets, with transactions in 16 currencies, and we've processed over $2 billion worth of gift cards to date.

But for us, it's not just about the numbers; it's about our commitment to exceptional customer service and our passion for helping those we work with to thrive!
Where we work
Tillo is a global organization with offices in Brighton & Hove, UK, and Austin, Texas, but despite our geographical spread, we have a strong team spirit and value every opportunity to strengthen our bond.
We support hybrid working and have great collaborative spaces in our offices so you can get together with your team in person. We like to run a mix of in-person and virtual social events - one you won't want to miss is our bakeoff!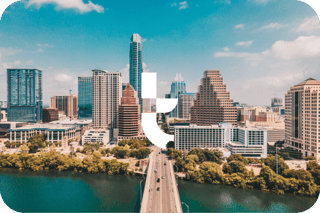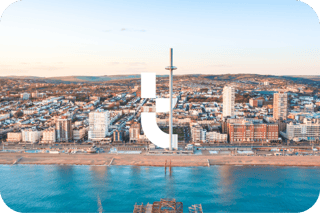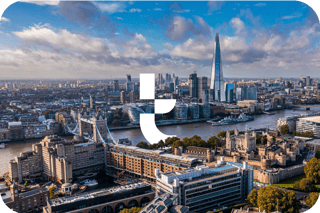 Life at Tillo ☀️
Life at Tillo is about more than just a job. We're a tight-knit group driven by passion and the shared goal of creating remarkable experiences for our customers.
Whether we're celebrating at company lunches, supporting local charities, or flying out for an unforgettable team-building trip, we're all about building strong relationships, fostering a supportive environment, and, most importantly, having fun. But don't just take our word for it; listen to what our team members have to say!
Tillo: people-centered, success-driven
🚀
We're in the business of rewards and incentives, so we know a thing or two about the importance of giving back. We can't grow as a business without growing as individuals, so we are committed to providing a workplace where passionate, driven individuals can thrive. We value collaboration, trust, positivity, and a willingness to learn - only by working as a team will we reach our goals.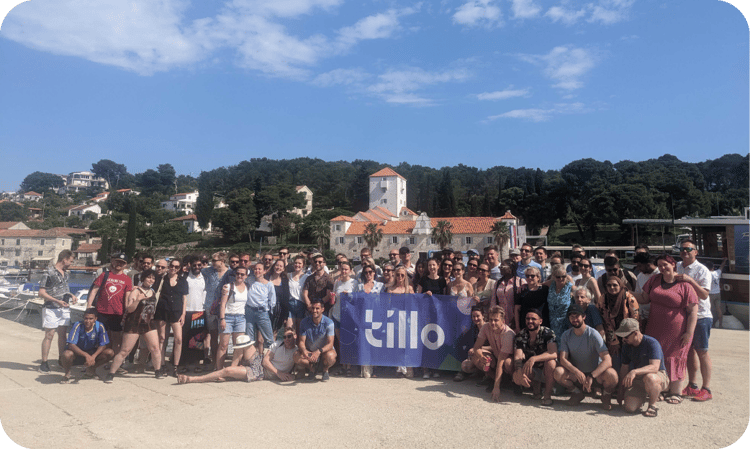 We value our people
At Tillo, we believe in rewarding our employees just as much as we empower businesses to reward their customers. That's why we offer a comprehensive benefits package that includes share options, enhanced family leave, health insurance, and a plethora of in-office perks like a well-stocked snack cupboard and regular well-being activities.
We're also committed to your personal and professional development. That's why we provide bespoke training, individual employee training budgets, and opportunities to contribute to the community. Plus, enjoy a generous leave policy, a cycle-to-work scheme, and monthly events designed to keep you feeling your best.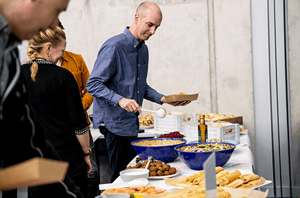 Benefits
Designated shares options

Retail discounts

Well-stocked drinks & snacks

Enhanced family leave

Health insurance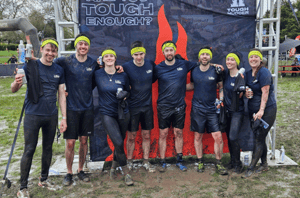 Personal development
Bespoke training and development

Individual training budgets

Raising money for charity outside work? We'll contribute by matching what you raise!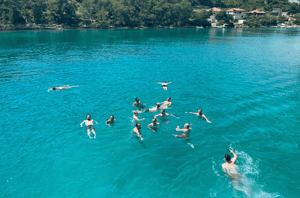 Work-life balance
26 days annual leave, plus bank holidays

Monthly wellbeing events

Staff engagement surveys

Cycle to work scheme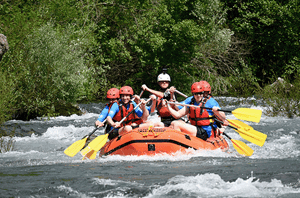 Social
Company lunches

Employee wellbeing activities

Away days and trips

Volunteering opportunities
Our values aren't just words on a wall
They're the guiding principles that inspire us to exceed expectations, strive for excellence, and bring a smile to the faces of our customers and their clients.

We go over and beyond for our customers to ensure they have the best possible experience. We always carry out tasks with conviction and passion.

We drive for results in everything we do and are always looking to better ourselves and our clients' experience. It's ok to fail, but learning from mistakes is crucial.

We discuss and solve challenges together. Being human is key, so we embrace teamwork and are sympathetic to our differences.

We are thoughtful and deliberate. We carry out tasks with intention and are not afraid to challenge the norm to create a better solution.

We aim to surprise and delight our customers with everything we do. We look after one another and share a positive mindset.
What matters to you, matters to us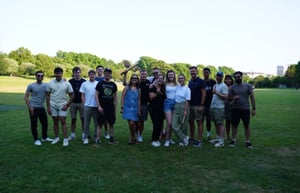 Our Mental Health Champions' mission is to break down the stigma around mental health, promote a culture of openness, and provide a safe space for anyone who needs to talk.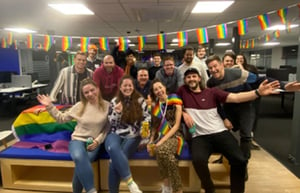 Loud & Queer are Tillo's queer collective. Creating open, brave spaces and supporting movement for change to make Tillo a better place for all!
Tillo is made up of incredibly talented individuals, all experts in their own field. Why not share that knowledge? We promote a culture of continuous learning across all departments to allow all individuals to learn and grow.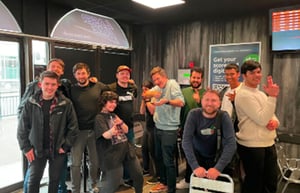 Whether you're a board game enthusiast, Laser Tag legend or a keen poker player our employee lead socials group will have something for you to unwind and get to know fellow Tillians!
How to apply
Interested in becoming a part of our dynamic, global team? Explore our current job openings.