Brand Hub
Our brand hub makes digital gift card distribution

easy
Expand your reach and discover new profitable use cases for your digital gift cards with Tillo's Brand Hub - where global connections, complete control, and actionable insights are at your fingertips.
One Hub, global connection, endless opportunities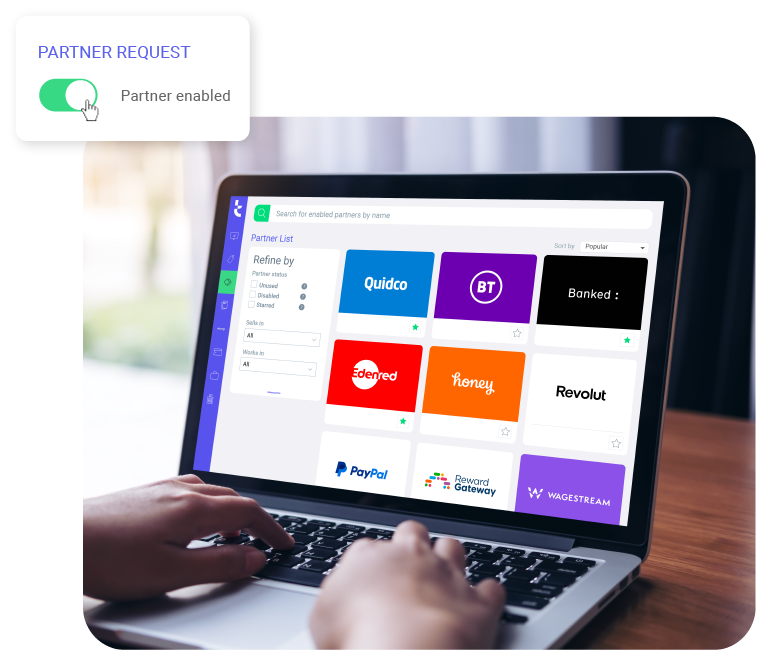 Where intelligent design meets actionable data
Unlock efficiency and control with Tillo's Brand Hub and experience the ability to connect, manage, and analyze your relationships with global B2B and B2C Buyers from one central location.
Control partnerships
Review and approve partnership requests from potential Buyers and manage ongoing relationships with ease.
Access real-time data
Review the performance of your gift cards with instant access to key metrics and automated reporting.
Monitor transactions
Locate transactions and amend, re-issue, or revoke gift card codes efficiently using intuitive search and filters.
Your Hub, your way
Customize the Brand Hub to suit your needs with permission-based access levels that support multi-national sub brands.
Experience the true power of an industry-leading platform
Experience an ecosystem crafted specifically for Brands, ensuring your gift cards find their best audience in new and existing markets.
Round-the-clock customer care
Enjoy industry-leading customer support. We're proud to have achieved a 99% customer satisfaction rating.
Profit-boosting promotions
Effortlessly broadcast promotional campaigns to selected Buyers and delve into valuable insights post-campaign.
Exciting new use cases
Engage with a vast network of global Buyers, unveiling innovative and exciting new opportunities for your gift card programs.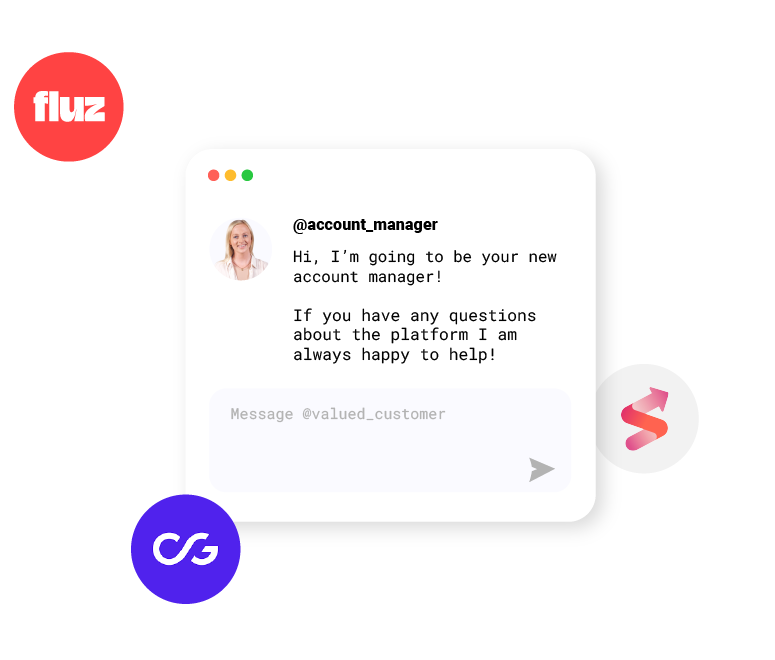 Where could the Brand Hub take your gift cards?
Neobanks & Challenger Banks
Become an integral part of new-age banking where digital gift cards encourage engagement and loyalty. Reccomendations
Employee Rewards & Voluntary Benefits
Position your brand as a top-choice for companies looking to incentivize and appreciate their employees and workforce
Relief Support & Disbursement
Enable governments and charities to utilize your gift cards as efficient means of delivering aid and support to those in need.
Open Banking & Embedded Finance
Help drive the adoption of Open Banking and Embedded Finance by offering your gift card as rewards or incentives.
Collaborate with BNPL platforms, enhancing user experience by offering your gift cards as incentives.
Strengthen loyalty program offerings and member retention by offering your gift cards as a reward.
Capitalize on the growing crypto market by allowing them to convert their digital currency into your gift cards.
Pass part of your discount to the consumer and become part of premium Cashback programs.
What's next?
Experience the Brand Hub in action, delve into our blog, or explore our extensive resource library.