Whether you're in the business of Employee Rewards, Loyalty Programs, Cashback, or Fintech, it's clear that digital gift cards have the potential to open up multiple avenues of opportunity, and it's not just about the transactions - it's about transformation.
In this blog post, we're honing in on operational efficiency, taking a closer look at how the right digital gift card platform can help you streamline things like reporting, invoicing, brand relationships, and more.
So let's dive right into it.
Wave goodbye to individual brand contracts 👋
Managing a myriad of brand relationships feels a bit like spinning plates. But, with a digital gift card platform and API integration, it's as if those individual plates converge into one well-balanced tray.
With just one integration, a gift card platform like Tillo can give you access to 2000+ global brands, helping you to form endless new relationships without needing to increase your workload.
Manage everything from one central Hub 📍
Wading through spreadsheets, manually tracking transactions, and remembering to follow up on that one brand approval? So last decade.
Industry-leading gift card platforms, like Tillo, put everything you need into one user-friendly interface - at Tillo, we call this the Brand Hub and the Buyer Hub.
Manage approvals, oversee transactions, download reports, and more with no fuss and no chaos - just streamlined operations.
Ease administrative headaches with consolidated invoicing & real-time reporting 📊
With a digital gift card platform like Tillo, the era of scrambling through multiple customer records is over. Get one monthly invoice and keep one concise record, regardless of how many Brands or Buyers you work with.
Need a report and need it fast? Digital gift card platforms like Tillo make reporting a breeze. Our innovative reporting tool has been built to handle more data points than Excel and can turn them into usable reports in seconds. Forget the days of manual reporting; with Tillo, you can schedule reports to run at chosen intervals, sharing them seamlessly with your team via email.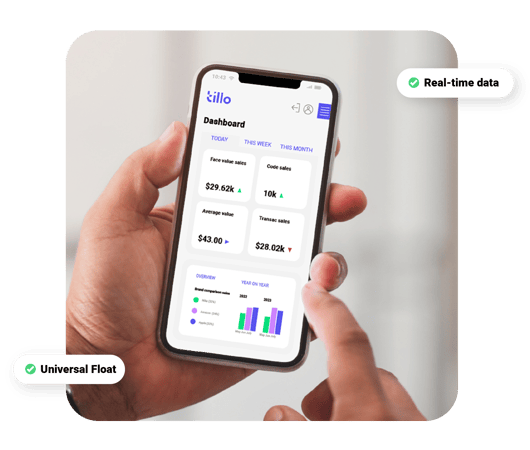 Do it all with the support of a passionate team 🙌
The strength of any platform isn't just in its code or features but in the people behind it. At Tillo, we're incredibly proud to have a team of truly inspirational people who always go the extra mile for our customers. As a result, we've built a solid 99.9% satisfaction rating and have a growing collection of five-star G2 reviews.
At the end of the day, using a digital gift card platform like Tillo is about more than just leveraging cutting-edge technology; it's about forging relationships, building trust, and knowing that no matter what, there's someone behind the scenes ready to guide, support, and cheer you on.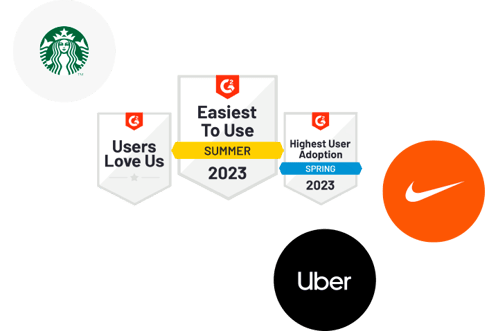 Ready to see how Tillo can improve your operational efficiency?
Whether it's a quick chat, a demo, or more, don't hesitate to get in touch with us today to learn more about how an award-winning digital gift card platform like Tillo can streamline your business and improve your operational efficiency.