Tillo is attending the IMA Summit in Snowbird, Utah from the 11-13 of July. Bringing together progressions from across the incentives, rewards and recognition space for networking and insights, and to celebrate the accomplishments of industry members - it's set to be another great event.
Every year, the IMA events provide members with the opportunity to attend educational sessions led by experts from all areas of incentives, recognition and rewards; they share new ideas, emerging trends and best practices.
Meet with Team Tillo
We have a few members of the team attending in person this year:
If you'd like to book a meeting with our team, or learn more about what we do, please do get in touch via LinkedIn.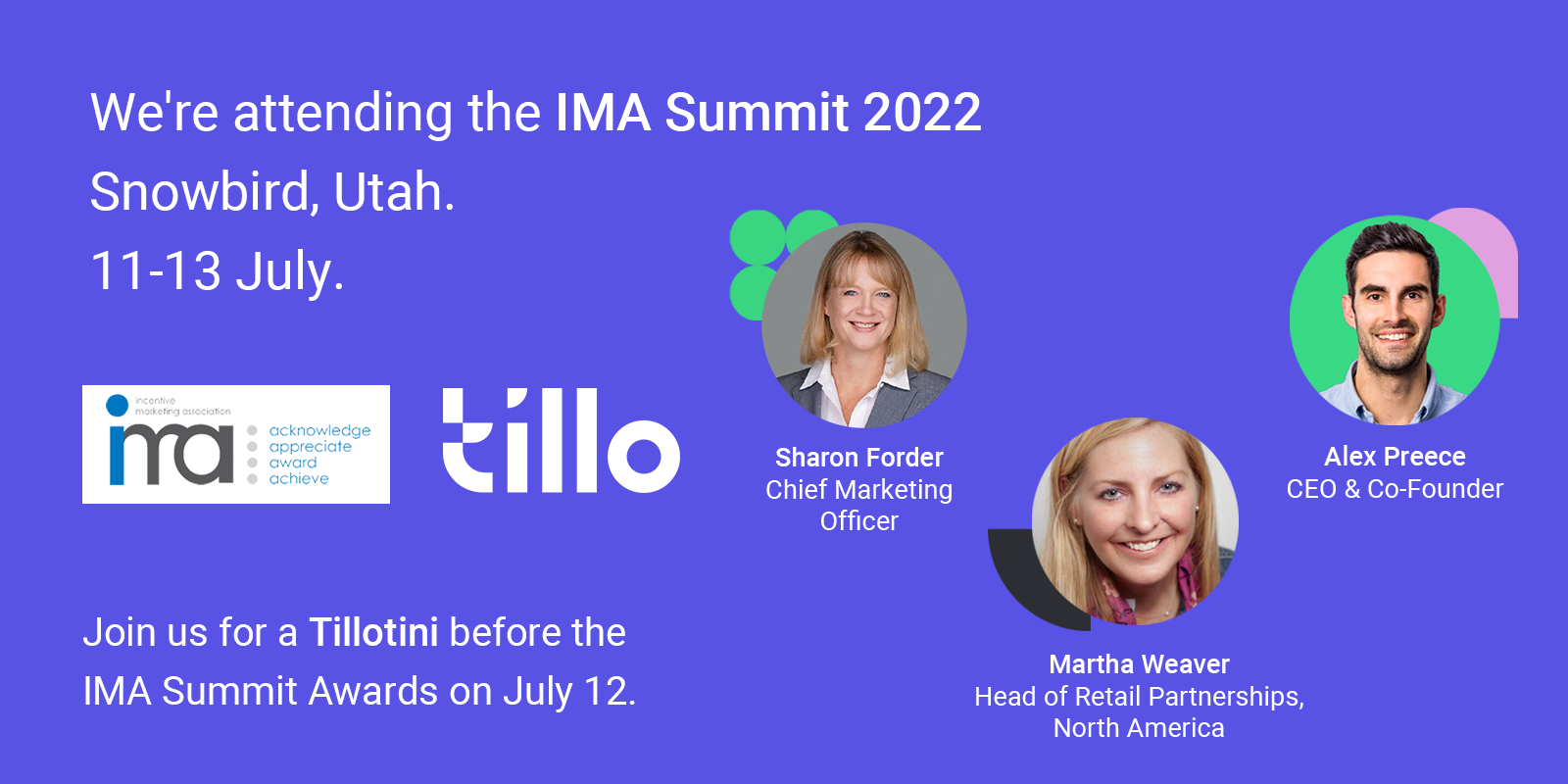 Tillo's innovative digital gift card platform ends the battle between loyalty and acquisition. We help scale-ups reward their existing customers and attract new fans, and we help thousands of brands drive sales across numerous use cases, with transparency and control.
If you're interested in learning more about the twin challenge of loyalty and acquisition, take a look at this recent blog post by Alex Preece.
Grab your Tillotini cocktail at the IMA Summit Awards
The IMA Summit Awards will take place on Tuesday, July 12, during the Summit. The IMA Summit Awards offers the perfect chance to toast the industry's finest achievements, and see how the industry has been evolving over the last year.
Tillo is proud to sponsor this year's cocktails prior to the awards ceremony so don't forget to stop by and grab yourself a Tillotini! As well as being a great opportunity to network, we're sure that you'll enjoy our take on a martini.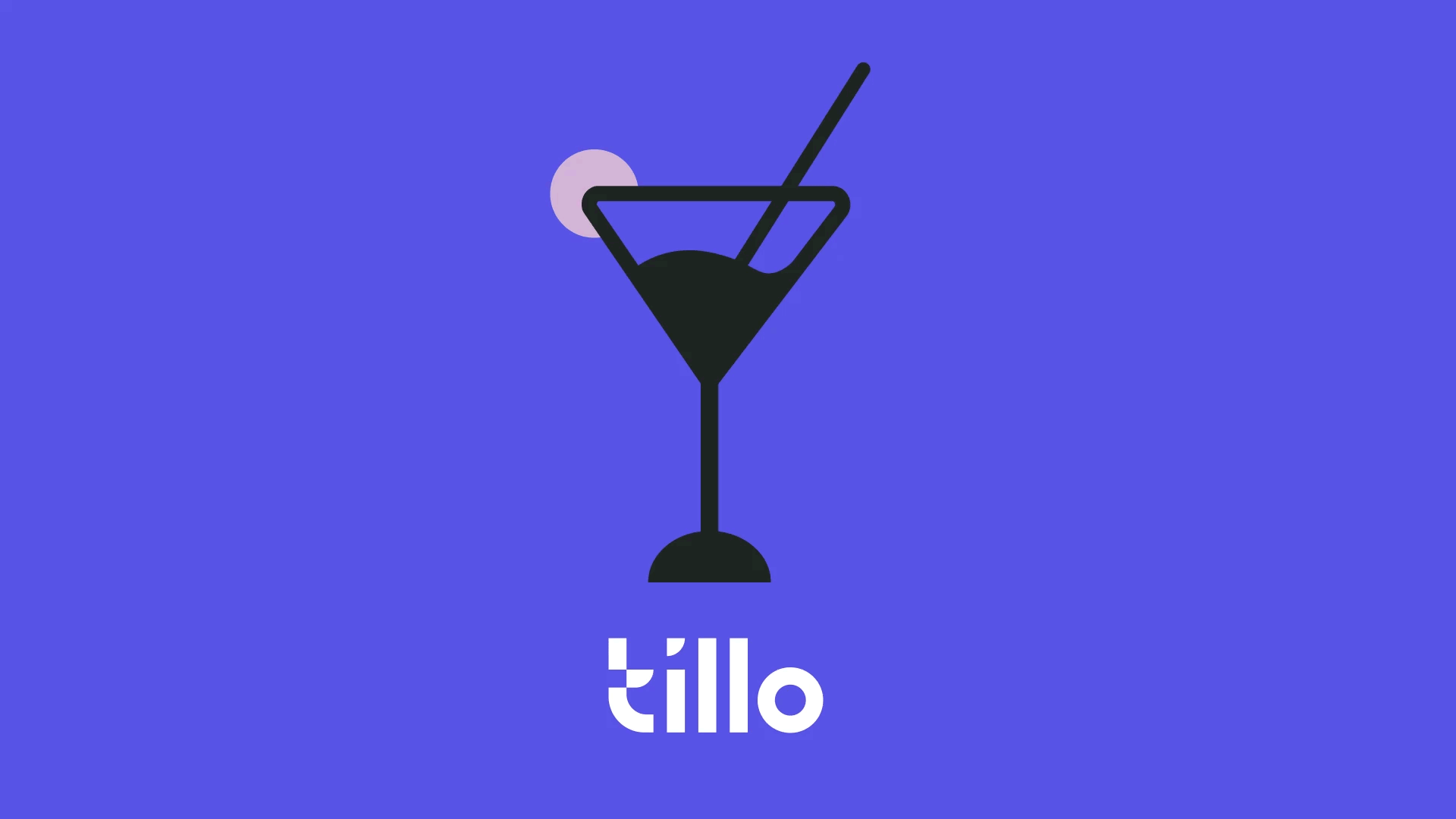 Panel discussions you don't want to miss
Tillo CEO, Alex Preece, is speaking on two panel discussions during the IMA event.
The first panel will be exploring "New Technology Innovation in The Gift Card Industry," on Tuesday 12 July from 2:15-3:15. Alex will share how Tillo's technology has reshaped the digital gift card market by disrupting a process that was previously fragmented, costly and time-consuming to manage, and how our robust technology powered a key Government Funding Scheme Project in the UK.
The second panel "The Localization of International Incentive Programs," is at 9:45 am on Wednesday 13th July. Although the incentive and loyalty industry is active in over 120 countries worldwide, there are few global solutions due to legal, cultural and other barriers, which makes it harder for companies to manage their employee recognition programs across multiple countries and even regionally. The panel discussion will explore the challenges to build a Global Rewards solution for employees in several countries that is equitable and consistent, and offer the best practices.
Join our USA team
We've recently opened our USA HQ in Austin, Texas, so if you'd like to join our growing team then please check out our open roles here.
We're very proud of our culture and we feel that's a part of what makes us truly unique. Our Head of People, Briony Robertson, recently wrote a piece on the IMA blog where she shared "How to build a winning company culture in a digital world."
We're looking forward to another great industry event and we hope to see you there!