Ticketmaster
Ticketmaster grows face-value sales by
36%

and goes live across

12 markets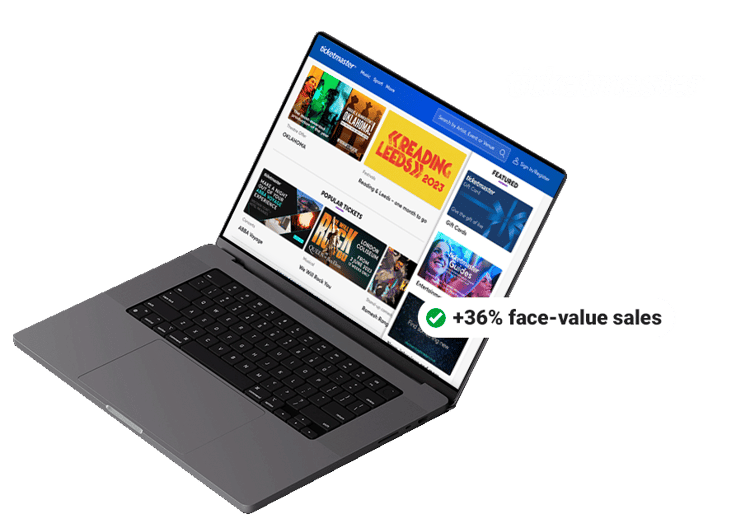 About Ticketmaster
Ticketmaster is the number one destination for live event tickets. From famous theatre, comedy, and the best sporting events to family attractions, top gigs, and festivals - Ticketmaster has it all.
With new events added daily, there's always a fresh and exciting reason to return time and time again.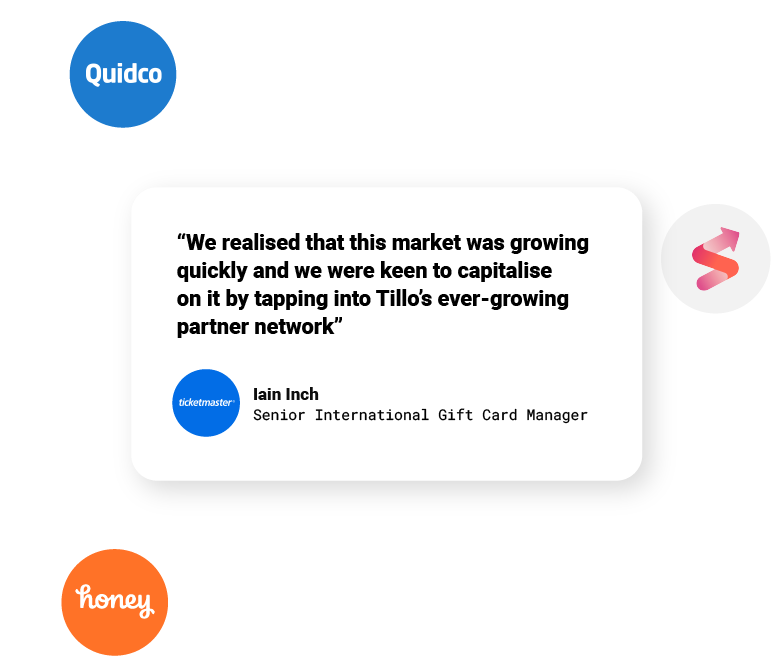 Challenge
Ticketmaster wanted to expand their presence in the UK B2B gift card market.

Solution
Ticketmaster used Tillo's powerful API to connect hundreds of B2B gift card buyers.

Result
Ticketmaster reached an audience of 22 million end users, achieving 36% growth.
Read more about how Ticketmaster is working with Tillo
Ticketmaster began working with Tillo in 2017 when Iain Inch, Senior International Gift Cards Manager, approached the team about how Ticketmaster could expand their presence in the UK B2B gift card market.
One integration, endless possibilities
Ticketmaster joined Tillo and quickly connected with a number of new Buyers, which instantly brought in new revenue.
Without Tillo, Ticketmaster would have had to make each one of these connections on a 1-2-1 basis and manage relationships through sporadic email comms as well as tracking results in numerous Excel spreadsheets.
With Tillo, everything is done via one platform, and the team can log in whenever they need to understand exactly where gift card sales are coming from.
Seamless
Immediate digital issuance for
efficient distribution and instant gratification.
Reliable
A robust platform with zero downtime for an uninterrupted service.
Global
The fastest growing global network featuring hundreds of B2B & B2C buyers.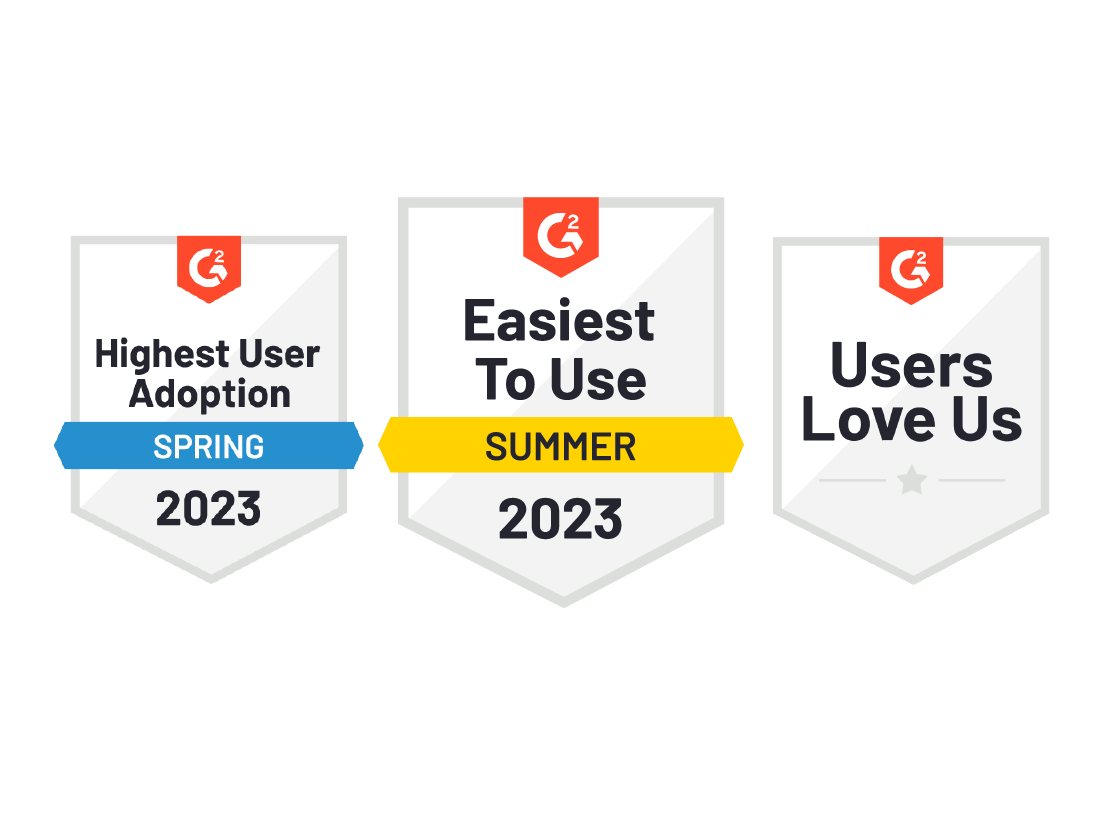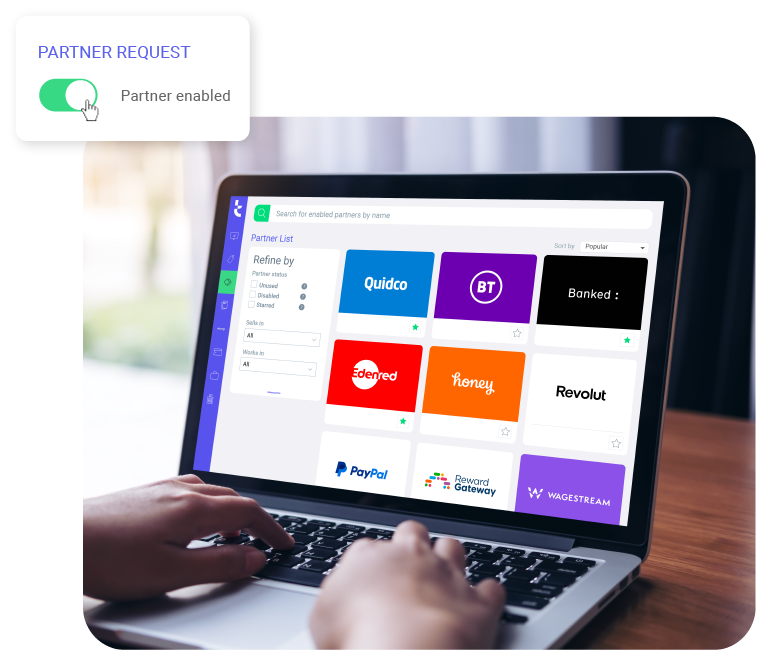 Access to millions of customers
With Tillo, Ticketmaster was also able to reach an audience of 22 million end users via the platform, extending the brand's reach on a huge scale.
Ticketmaster has achieved some impressive results between 2017 and 2019, with an average YoY growth of 36% in the UK and growth of 87% across all regions between 2018 and 2019.
Hear from more of our customers