Loyalty Programs
Amplifying the impact of rewards and loyalty programs with

digital e-gift cards
Supercharge your network with Tillo's extensive brand catalog. Seamlessly integrated, immediately impactful.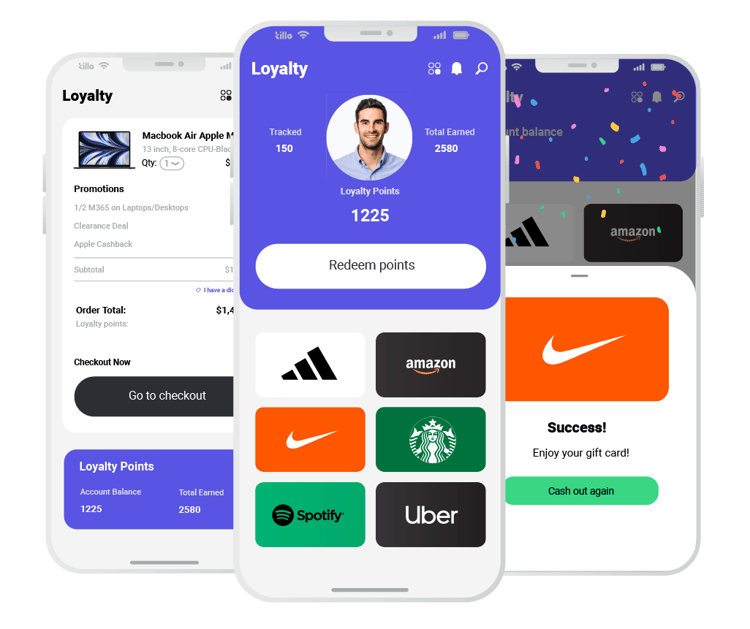 One integration, global connection, endless opportunities
Consumer Rewards & Incentives
Enhance every facet of the customer journey
Embed Tillo into your rewards and loyalty programs and discover the power of digital gift cards for customer acquisition, engagement, and loyalty.
Attract
Become irresistible with incentives from the world's best-loved brands
Engage
Unlock the power of customer engagement by offering valued rewards.
Retain
Encourage repeat business and customer loyalty with desirable discounts.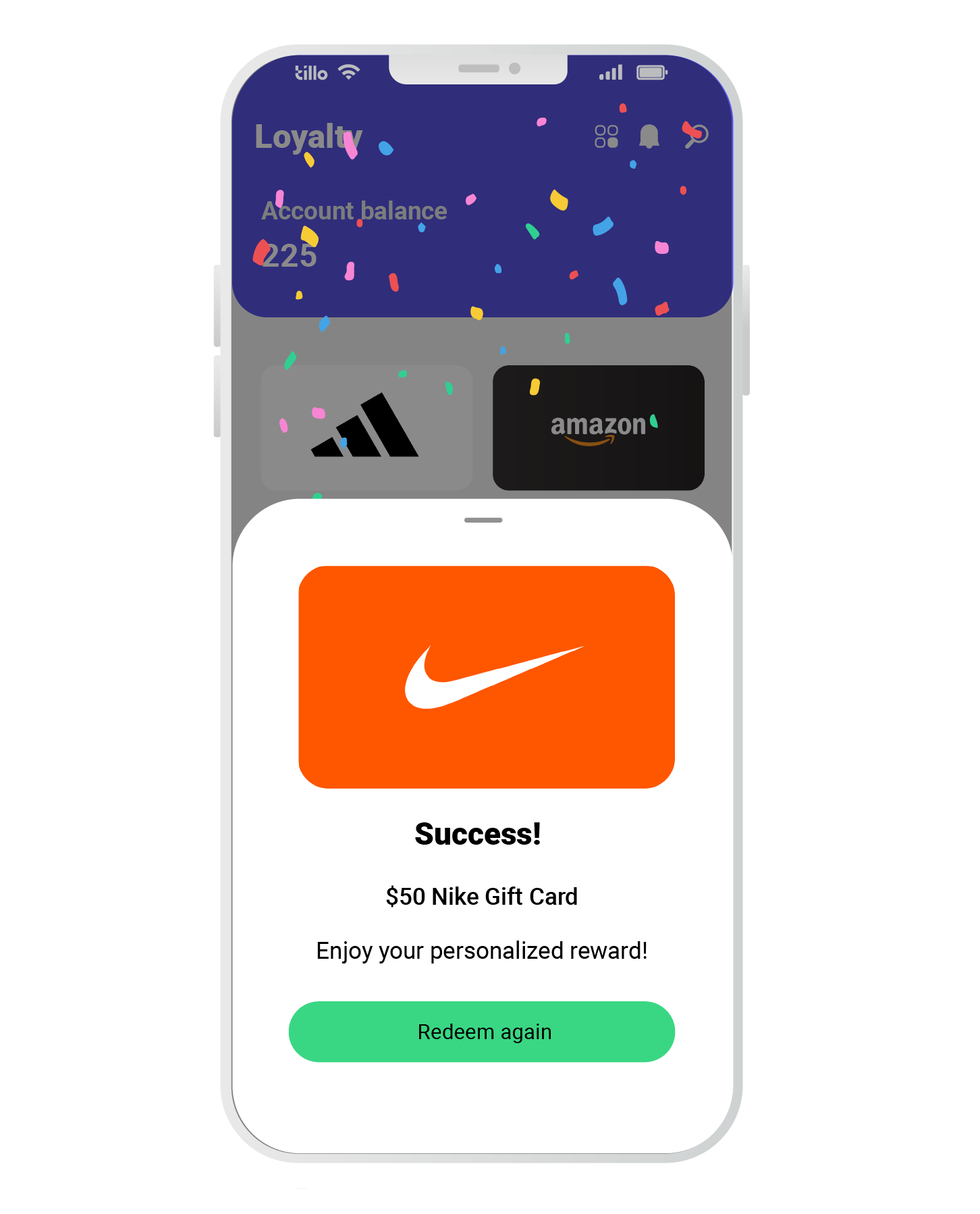 Employee Benefits & Incentives
Take employee satisfaction to new heights with tailored rewards
Integrate the Tillo Network into your employee rewards and benefits programs and unlock the potential of digital gift cards for attracting, engaging, and retaining the best talent.
Hire
Gain a competitive edge in the hiring market with attractive benefits from globally recognised brands.
Motivate
Boost employee engagement and improve morale with valuable rewards that truly resonate.
Appreciate
Build company culture and foster a loyal workforce with enticing perks and continual recognition.
Technology you can trust
Experience the versatility of Tillo's Platform
Explore powerful tools and tailored solutions optimized for the unique needs of Loyalty Program providers.
Buyer Hub
Browse and connect with new gift card brands, manage available funds, and access advanced real-time reporting, all from within Tillo's Buyer Hub.
API
Seamlessly plug into 2000+ global brands with our award-winning gift card API. One contract, full access to our ever-growing brand catalog.
RewardPass
Offer ultimate flexibility with our open-loop prepaid Visa or Mastercard. Available in multiple currencies and accepted at over 32 million locations.
Wrappr
Create memorable experiences by transforming a digital gift card into an exciting, memorable experience with our Wrappr delivery.
What next?
From hiring incentives to loyalty rewards and beyond, discover the real-world impact of our platform and browse related resources below.