Buy Now, Pay Later, or BNPL as it's fondly known, is a phrase you've probably seen popping up more and more. And it's not just a passing trend.
As consumers seek flexible payment options, BNPL has rocketed to the forefront of the retail sector, transforming how consumers shop and pay for purchases leading to a shift in attitudes towards payment with credit.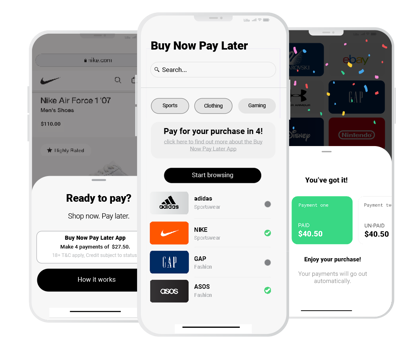 From luxury to necessity: the BNPL journey
BNPL started as a luxury service offered by a handful of retailers who wanted to give their customers a way to split the cost of their payments. But with the increasing popularity of e-commerce and digital transactions, it swiftly became a necessary feature that customers came to expect.
💡
Between the first quarter of 2021 and the first quarter of 2022, 17% of Americans borrowed using BNPL.

By 2022, approximately 360 million people around the world had used BNPL.

By offering a simple and convenient way for customers to spread out their payments, BNPL has become a game-changer in the retail space.
Whereas once BNPL was a nice to have, consumers now choose where they shop based on its availability as an option at checkout, leaving retailers little choice but to join the BNPL bandwagon or face losing customers.
Looking ahead: BNPL and the future of retail
As BNPL grows, its impact on the retail industry is expected to deepen. As a retailer, staying ahead of this trend and understanding how to leverage it effectively is key.
💡
Between 2022 and 2025, the global BNPL market is expected to reach a value of $531.53 billion.
One of the key factors driving the popularity of BNPL is the host of benefits it offers to consumers. Not only does splitting payments allow customers to manage their budget more effectively, but it also allows immediate access to products or services without the need for upfront full payment. This feature appeals primarily to millennials and Gen Z, who value instant gratification. In fact, it is estimated that 50% of Gen Z and 54% of Millenials use BNPL services.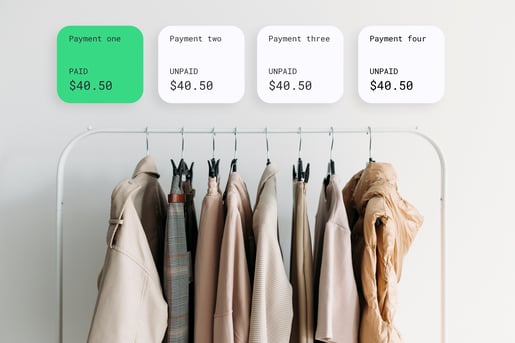 From a retailer's perspective, BNPL also presents a twofold opportunity. Offering BNPL as a payment method at checkout has been shown to increase customer spend. This is because BNPL enables customers to afford more expensive items or add more products to their basket, confident in the knowledge that the cost will be spread over time.
💡
38% of consumers believe BNPL will eventually replace their credit cards.
With rewards and incentives platforms like Tillo, retailers can also access partnerships with gift card buyers, sellers, and distributors, including leading BNPL services that are utilizing digital gift cards as a part of their loyalty strategy.
Learn more about how BNPL providers are using Tillo.
Retailers whose gift cards are distributed as rewards by BNPL platforms not only benefit from the sale of their gift cards but also have a second opportunity to capture consumer spending. This is because when armed with a gift card, consumers are likely to spend more than the card's value at checkout, bringing in additional revenue for the retailer.
💡
Up to 90% of gift card recipients are willing to spend more than the amount on the card.
Riding the BNPL wave 🌊
The future of retail looks set to be dominated by flexible payment solutions like BNPL, making understanding and integrating these new payment methods essential for retail businesses looking to stay ahead of the curve.
Whether retailers choose to offer Buy Now Pay Later as a payment option on their products or not, they can still capitalize on this growing market by working with embedded gift card platforms such as Tillo, which will help them feature their gift cards in BNPL loyalty and cash-out programs.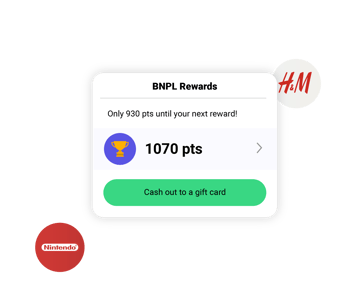 To find out more, contact us today to discuss the potential of BNPL for your business and become a part of the fastest-growing global gift card network!