As Tillo continues to grow its presence in the US, it was time for us to bring on board an experienced Senior Business Development manager, and we could think of no one better to fill this position than Nicole Stanaland.
Nicole has extensive experience in the payments industry and previously worked for InComm Payments as their Senior Sales Director.
After 16+ years with InComm, it was time for Nicole to start a new journey, and we're incredibly thankful that she chose to do so with Tillo.
Without further ado, let's learn a little more about Nicole and what it is she'll be doing for the Tillo team in the US 🚀
Hello Nicole! We always start our Q&A's by letting people take the floor and tell us a little about themselves - over to you.
Hi! I'm Nicole Stanaland. I live in Atlanta, Georgia (born and raised, actually)!
I'm a classic middle child; my family and childhood friends call me Nikki. I love nature, hiking, travel (Costa Rica is the most magical place in the world), the beach, reading, yoga, dancing, and Atlanta United soccer.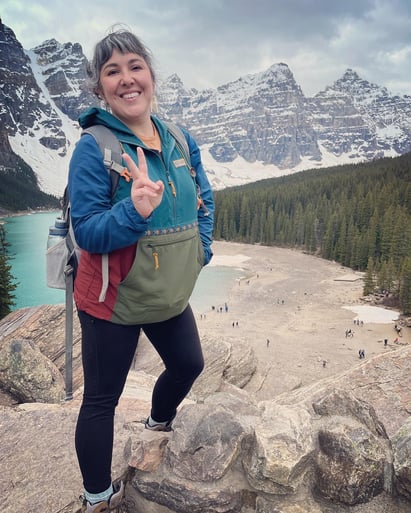 I love camping and have a pop-up camper that I refurbished during the pandemic. I have the best hound dog in the world named Townes (after the legendary Townes Van Zandt).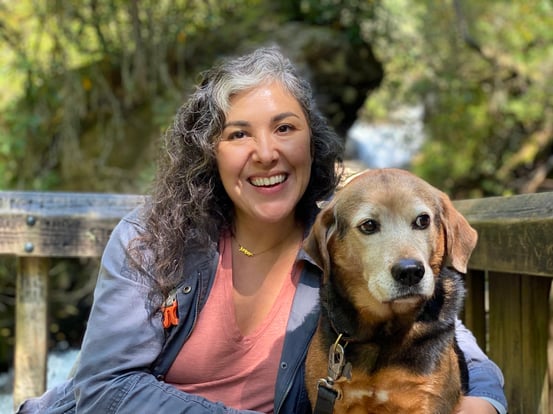 I've been a vegetarian for 15 years and could eat Thai or Mexican for every meal. As an extrovert, I love meeting new people and learning their stories. It always amazes me what a big, small world it is!
If you had to describe what you do in 10 words or less, what would you say?
I get to share Tillo's innovative platform with US partners!
Tell us about your career background - How did you get to become a Senior Business Development Manager at Tillo?
After college, I was planning to take a gap year to save money and prepare for graduate school; however, I got an interview with InComm Payments literally the day before I officially graduated.
I had no idea of the power of gift cards. I was brought on as an Account Manager initially and then got really lucky to move under the Sales team dedicated to Business Development. I loved getting to bring in new businesses and overseeing their technical integrations and initial launches.
I had a unique position because I not only helped with onboarding and launching huge B2C partners but also worked on ongoing account management and growing sales. I worked my way up to a Senior Sales Director and ultimately ended up managing a team and multiple large merchants, including the likes of Costco and GameStop!
Throughout my career, I have always loved looking for unique, innovative ways to grow revenue outside of traditional gift cards in brick-and-mortar. There's nothing better than brainstorming custom solutions to not only increase sales but improve the end-user experience and value.
After 16 years, I felt ready for a change and wanted to expand my experience. Ideally, I wanted to stay within the gift card industry, so learning that Tillo was growing its US team felt serendipitous. Once I learned more about the Tillo platform and met the Tillo team, I knew it was the perfect fit (and thankfully, the feeling was mutual)!
What's your favorite thing about your new role?
It's such an exciting time at Tillo as we grow our US presence!
I love helping people, so it's a gift to get to work for a company that is always working to help its partners through innovation and that truly values partners' feedback.
The various use cases and ways that businesses can benefit from our huge network and infrastructure allows for creativity and endless possibilities. As a people person, I love getting to make new connections and collaborate together!
And what do you like most about working at Tillo?
The best part of working at Tillo is the people. The warm welcome from everyone and the dedication from all of the teams on the top-notch onboarding process has meant so much.
The Tillo team is all so collaborative and creative, and everyone celebrates and empowers each other. After coming on board, it's been incredible to see the values in action in everything the team does. The focus on their values (which really aligns with my personal values) really sets them apart. There are so many engaging team-building activities (even for those of us who are remote) and a culture of positivity and recognition that I've never experienced before.
Being a part of the initial US team and learning all of the benefits of our API platform has been awesome. Tillo really caught my attention with its best-in-class platform and dedication to quality and customer service. Believing in our product and the team makes me feel delighted that I can share our platform with the US B2B industry. Also, getting to collaborate with Martha Weaver, Tillo's Head of Retail Partnerships for the US, and Michelle Beyo, one of Tillo's Strategic Advisors (who are both remarkable industry rock stars) is an absolute dream come true.
Read Tillo's Q&A with Martha Weaver here.
If you had to give one piece of advice to someone looking to change careers or get into this field, what would it be?
Lately, I've been really focusing on the idea of courage. It was a leap of faith to leave the comfort of my previous role, but I knew immediately that Tillo was going to be worth it (and thankfully, it's been even better)!
Naturally, leaving a place where you know everything and everyone to jump into a whole new world has triggered some feelings of imposter syndrome; however, I keep reminding myself that it's hard to have confidence in something when you haven't done it before. That's where courage comes in!
"Today I choose courage over comfort." - Brene Brown
I studied Psychology at the University of Georgia and thought I'd be a psychologist, but my path led me to Sales. I use my degree every day - just not in the way that I initially imagined! I listen to people's problems, and I try to help give them the best solution/ outcome possible. For people looking to get into Sales or Business Development, the key for me has always been relationships. Through connection, honesty, and laughs, I've met so many incredible people within the gift card industry, and many of them have become dear friends. Your personal brand is the most valuable tool in your life and career.
The willingness to always listen, jump in, hustle, and collaborate is the best way to learn and make the most impact. When you work hard and are really dedicated to your role, your team, and your partners, success will always follow.
Say 'Hi' or Connect with Nicole
👉 LinkedIn