With the festive season fast approaching, organisations everywhere will be thinking about their approach to employee gifting. For many, the familiar and often narrow options are likely to favour cash, hampers or single-store gift cards. While these are widely appreciated among employees, there is a growing sense that today's digital-savvy workers – used to maximum consumer choice – are keen that employer gifting should follow suit.
Adding Gift Cards to Your

Employee Rewards Programme
Employee preferences are changing, with recent industry research revealing that over half of workers would prefer to receive a gift card from their employer this Christmas 2022 – ahead of cash or social events. And that's just part of the story because, for the majority, it's not just a matter of receiving a gift card – nearly three-quarters said they would "prefer to receive a multi-store gift card from work instead of a single retailer gift card."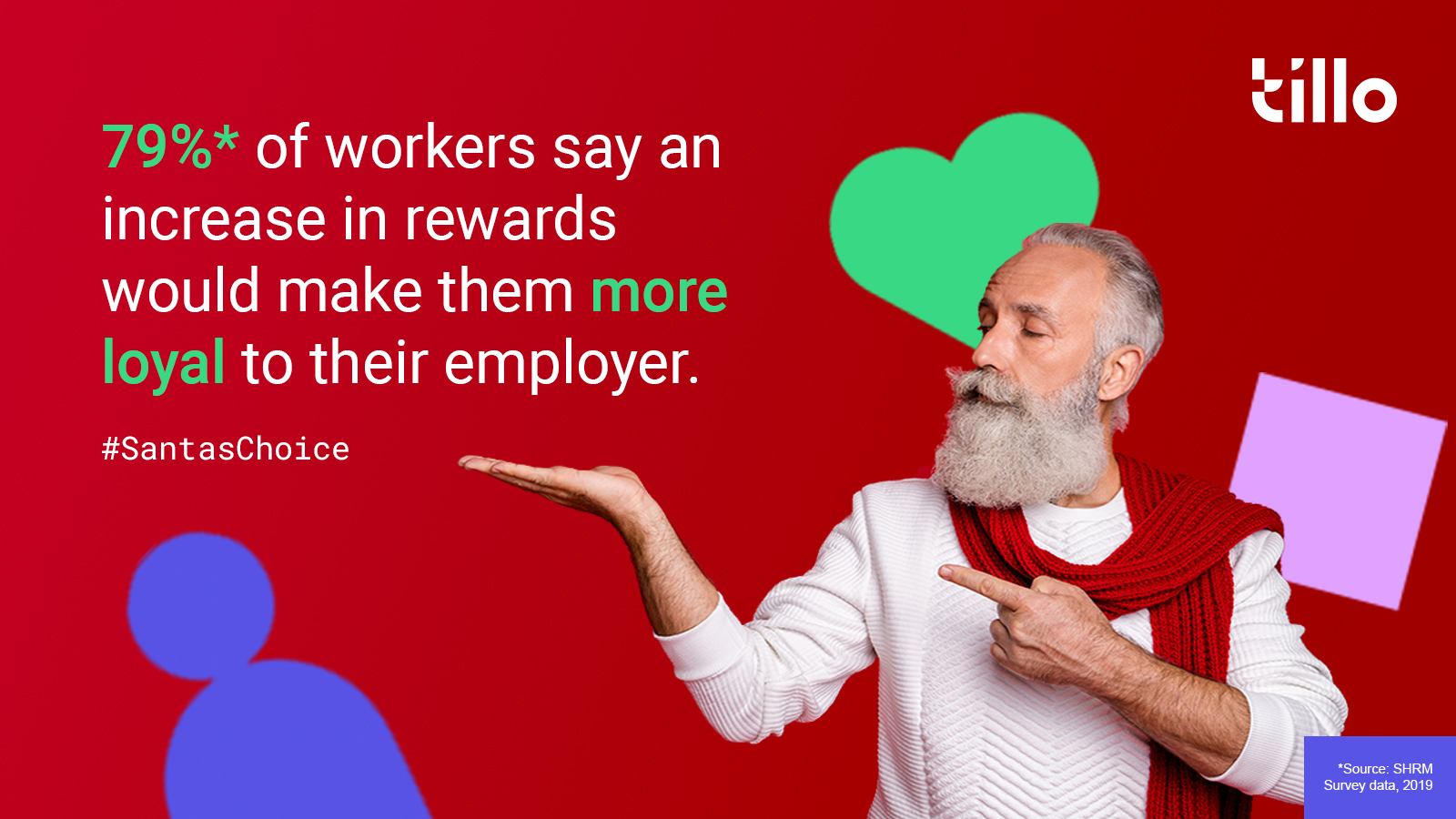 This is part of a growing trend towards multi-store gift cards in general. According to data produced by the GCVA, the popularity of multi-store gift cards is on the rise, with the average monthly purchasing of multi-store gift cards among gift card buyers increasing to 38.0% over 2021 vs 35.5% in 2020.
There are also generational trends at play that should be of interest to employers. According to the GCVA, "Gen Z and millennial consumers are more likely to prioritise choice and flexibility, as well as gift cards that offer options beyond traditional high streets."
Improv

ing

Employee Satisfaction

B

y Offering a Choice
Employers should take note. Not only does choice help employees feel valued, but it also communicates they understand employee preferences and are committed to gifting that is meaningful and empathetic.
Offering the widest range of gifting choice is also more timely right now than at any point in recent years. With organisations considering how they best support their teams during the cost of living crisis, digital gift cards provide a flexible, personalised option to reward employees. In particular, it's an approach that enables them to redeem their gift card with the brands or retailers that meet their current needs.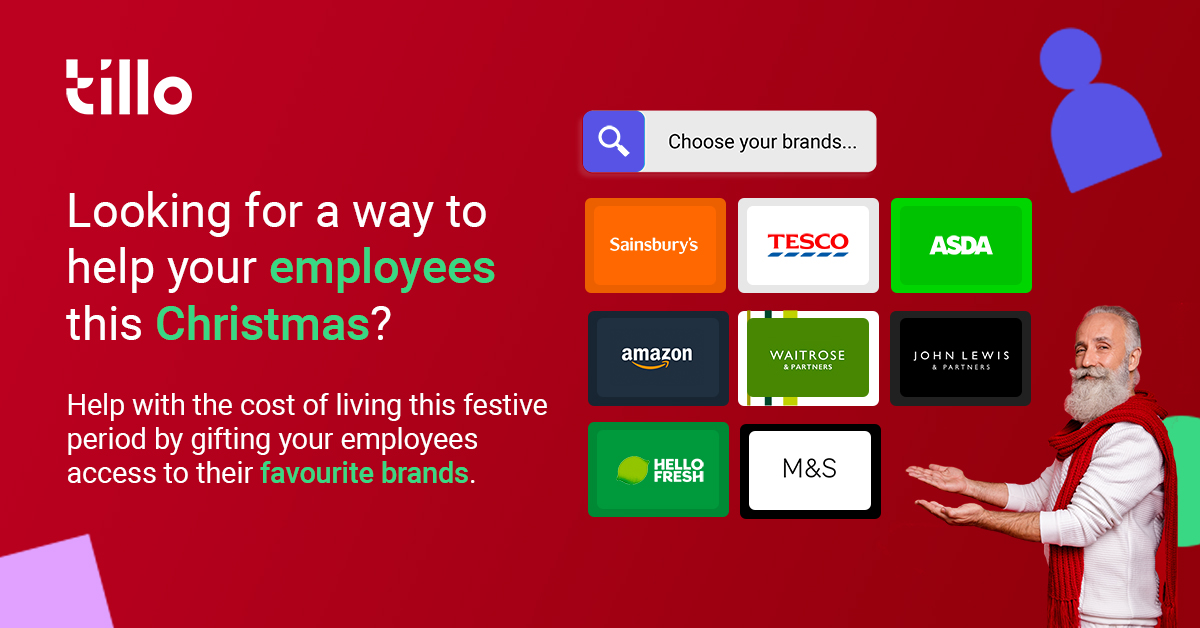 The next question for employers is how to deliver the widest possible choice? Tillo Choice Links offers employers a flexible gift card solution to cater for every taste. Not only does it let employees decide what works for them, but it's also super-easy for employers, who simply decide on the gift card value. Recipients can take it from there and spend it with the brands and stores that work for them.
What if Santa had a Choice?
Giving employees choice this Holiday Season has also inspired our festive 'Santa's Choice' campaign. The question we're asking is: instead of the mince pies, red velvet suits, and sturdy boots, what if Santa had a choice, and like employers can do for their teams, have access to over 2,000 brands on the Tillo network?
We hope this encourages organisations everywhere to give their employees the gift of choice this Christmas!