Did you know that the probability of selling to an existing customer is 3x to 35x higher than selling to a new one?
Or that loyal customers spend 67% more than new customers?
There are countless reports that show why businesses need to value their existing customers and make every effort to keep them sweet (and loyal).
So, how can you show your customers that you care and reward them for their loyalty?
Most businesses already give a lot of thought to loyalty - last year, 95% of businesses said enhancing or expanding their loyalty programs was a priority.
From surprising and delighting customers, to exclusive events, offers, and referral rewards, there are lots of things you can do to keep your customers loyal for longer.
And yes, you guessed it, lots of these techniques can be enhanced with digital gift cards.
If you're reading this blog then you're likely looking for unique ways to reward customer loyalty. Here are 8 actionable ideas.
How to reward and incentivise your customers

1. Create a loyalty program
One of the most popular ways to reward customers is with loyalty programs; many of these use a tiered points system where customers earn points every time they spend.
These can then be redeemed onto digital gift cards.
And rather than only enabling members to spend their loyalty points with your brand, make your loyalty points much more valuable by offering a much broader range of brands to cash out to.
Points schemes help customers feel that they're getting something in return for their loyalty and the psychology of receiving a reward means that they're more likely to treat themselves to something luxurious or special - making the whole experience more memorable!
In the fintech space, Klarna (a global BNPL platform) are leading the way with their loyalty program, Vibe. Enabling customers to earn points when they spend as well as when they complete payments and pay on time, customers can cash these out onto digital gift cards for their favourite brands - everything from Uber Eats to Starbucks, Sephora and beyond.
2. Give customers exclusive access and discounts
If you don't yet have the resources to run a full-scale loyalty program then there are lots of other ways to delight customers. For example, give your most valuable or longest-term customers discounts and exclusive access to new products.
A Clarus Commerce survey showed that 43% of customers would invest in a paid loyalty program for the exclusive deals - so customers value exclusivity.
For example, members of Sephora's Beauty Insider program can order free samples (whatever their tier) - being able to test before you buy is definitely an advantage for skincare products.
Lots of travel providers have tiered loyalty programs that enable you to upgrade your ticket with points or give free lounge access to the top tier. We love that the Gold tear of Virgin Atlantic Flying Club also extends these benefits to your travel companion.
3. Run competitions
Who doesn't like winning?
Competitions are a great way to reward existing customers (if you opt to keep it exclusively for members) or you can incentivise new ones - and competitions are also a strong brand marketing tactic.
These days, fewer competitions are run in physical stores; most are shared through social media, where they can reach even more customers.
You could enter users into a prize draw for answering questions, set customers a fun challenge on social, or send push notifications to customers to take part in a competition if you have an app.
Decide on some prizes - digital gift cards can be an easy way to distribute rewards and enable customers to spend their prizes on what they really want.
You can't help but love how Designer Shoe Warehouse stepped up their game with a challenge to a dance-off on TikTok to the Footloose tune. Participants used the hashtag #DSWCutLoose and 10 winners received a $200 gift card.
4. Offer a reward for referrals
"Refer-a-friend" schemes have gained popularity over the last 5 years or so. They're a win-win for brands and customers alike - customers get rewarded for recommending your brand to their friends and family.
Some brands provide an exclusive discount, whilst others offer a gift card reward once a customer has been referred. This doesn't have to be massive but should be significant enough to act as an incentive.
If you also have a loyalty program then you can tie the "refer-a-friend" scheme to this, enabling customers to earn more points or tier up for making referrals.
5. Share customer stories
Customers like to hear from other customers - and tend to trust them more than brands.
Word of mouth marketing is invaluable and turning your loyal customers into evangelists is one of the best ways to generate awareness (and new customers) for your brand.
Tie customer testimonials to a competition to give them the chance to win something valuable in exchange for their story.
For example, Lancôme's tiered loyalty program gives customers ten points for every dollar spent. If a member connects with the brand on social media, they get 50 points. If they share more about themselves they get 100 points. And based on their status they can receive early access to products, parties, events, and more.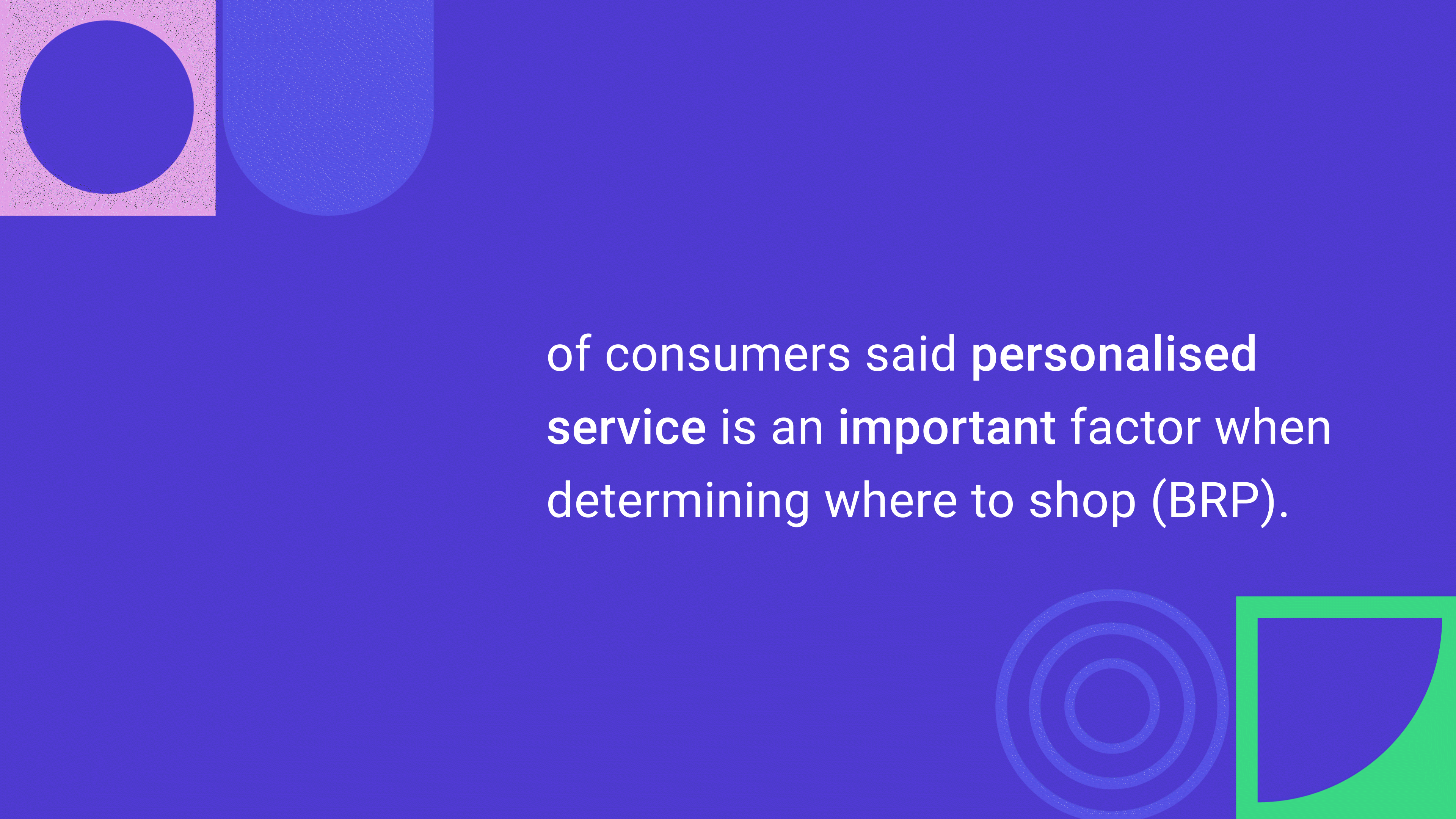 6. Tell customers how to get the most out of your loyalty, rewards and other services
Building trust with customers requires carefully planned and regular communication. Keep customers informed on company news, new products and especially any loyalty programs or benefits that they can make use of.
The loyalty activities you run will only be successful if they're well communicated.
You'll want to invest in your marketing efforts when launching a program, to ensure that customers understand how it works, how they can make the most of it, and where to sign up.
Competitions, gamified experiences and influencer events can all help your loyalty program stand out.
Consider regular updates or "tips and tricks" to show customers how many points they have, share new brands or experiences that they can cash out their points to, and share exclusive offers.
But remember that communications should be personalised. %FIRST NAME% personalisation doesn't cut it these days. Brands need to show customers that they know them.
79% of consumers said personalised service is an important factor when determining where to shop (BRP).
7. Surprise and delight your customers!
Staying front of mind is hard when customers today are pulled in so many different directions, in both the physical and virtual world.
An element of surprise can often increase the delight factor - everyone appreciates an unexpected gift (especially one they like).
The most successful brands will leverage customer data to make offers personalised and timely.
For example, celebrate a customer's birthday with a digital gift card for a takeaway or thank them for signing up with an exclusive discount.
Consider the user experience for your loyalty customers and how you can elevate it:
A gift with a handwritten note can make an impression for the highest value customers.
Or get creative - a physical gift with a QR code that enables a digital element such as a gift card can take the experience up a level.
8. Think outside the box
As loyalty programs become less of a nice-to-have and more of a need-to-have to stop customers churning to the competition, thinking creatively will become even more essential to capturing customers' attention.
So how can you make the experience exceptional for customers?
Every brand is unique and caters to a specific need so think about how you can do something that is a little bit different, that captures your brand identity and that of your customers.
For example, we're a fan of the North Face's VIPeak program that lets members redeem their points for adventures and expeditions around the globe (such as campaign packages or endurance challenges). This goes hand-in-hand with their product and their building a community of explorers - who will keep coming back for their products.
To get started, find out why customers love your product, how they use it and what else they're interested in.
Loyalty is the ultimate win-win
What loyalty really boils down to is a brand's relationship with its customers. Like all good relationships, the affection goes both ways and both parties benefit.
Delighting your customers is key to creating positive associations with your brand. And fostering loyalty can help your business to:
Retain your existing customers and turn them into evangelists
Incentivise new customers to join your program
Improve your brand's reputation
Beat the competition
Drive increased spend
As well as being standalone tactics to create loyalty, the eight ideas we shared can also be incorporated into your loyalty program to take it to the next level.
If you'd like to expand your loyalty offering with digital gift cards then Tillo can help. We connect our partners to a network of over 2,000 brands that people love, across 34 countries and 16 currencies. Sign up for a demo if you'd like to learn more.