lastminute.com
lastminute.com launch their UK gift card and access exciting
new revenue streams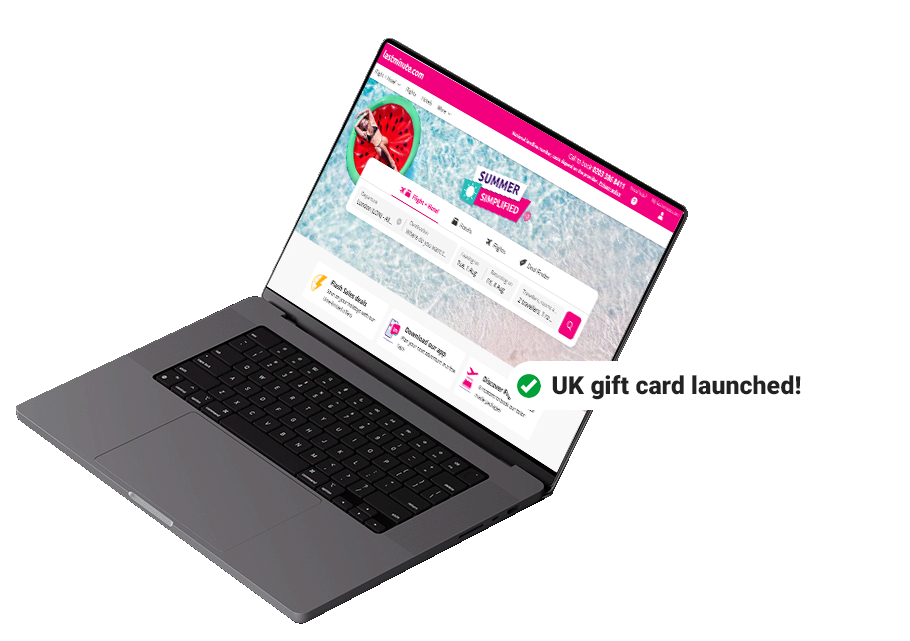 About lastminute.com
lastminute.com is the European Travel-Tech leader in dynamic holiday packages.
Their mission is to lead the travel industry by leveraging technology to simplify, personalize, and enhance our customers' travel experience.

Listen to a customer testimonial from Paddy Goggin, the UK co-marketing and partnership manager for lastminute.com.
His role entails sourcing and activating partnerships for the brand and also launching the UK lastminute.com digital gift card.


Challenge
Launching the UK Lastminute.com digital gift card

Solution
Utilize Tillo's extensive network to access hundreds of gift card buyers

Result
The ability to launch and activate quickly, and seamlessly across the Tillo network
Read more about how lastminute.com is working with Tillo
lastminute.com is a top five online travel agent in the UK market, which send away millions of travelers every year to all corners of the globe.
One integration, endless possibilities
What's essential to lastminute.com is that the customer experience reflects the value of the gift given.
They have worked very closely to understand better the different gift card partners in the UK market and how their vouchers can be presented to the final recipient.
By becoming a Brand on the Tillo network, lastminute.com could access hundreds of global gift card buyers and maintain complete control over how their gift card is represented.
Seamless
Immediate digital issuance for
efficient distribution and instant gratification.
Reliable
A robust platform with zero downtime for an uninterrupted service.
Global
The fastest growing global network of B2C and B2B gift card buyers.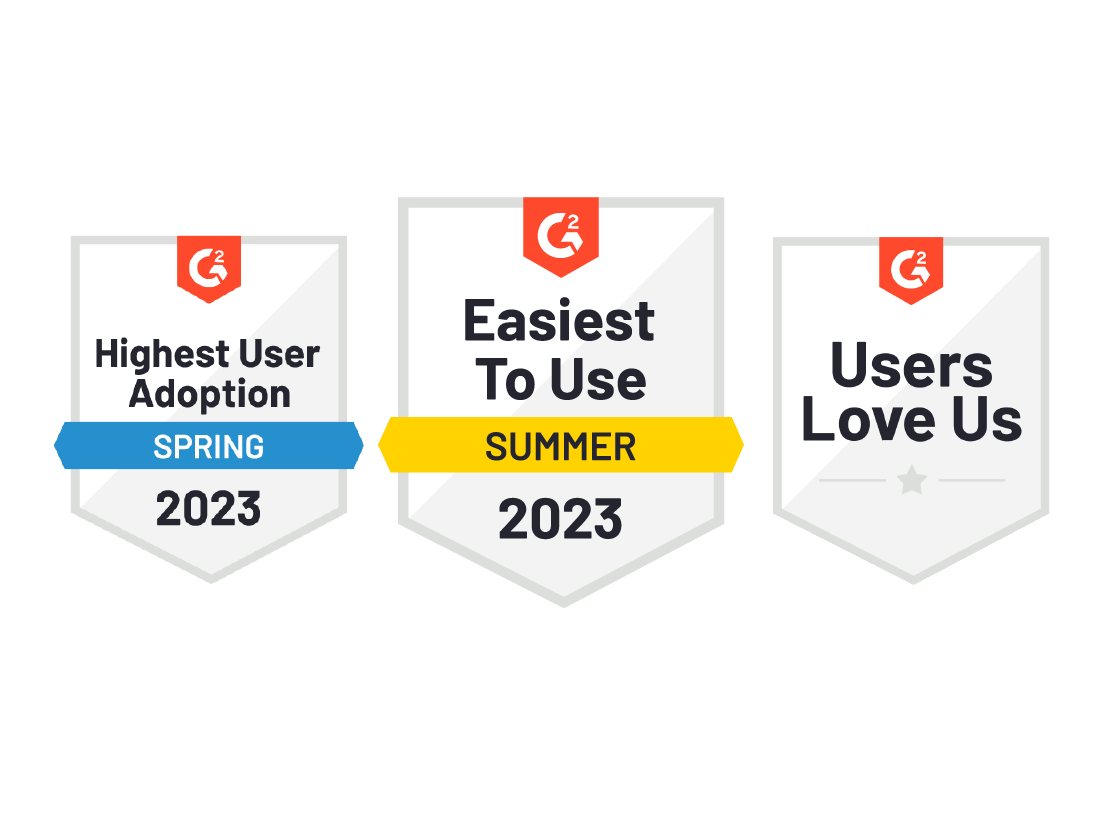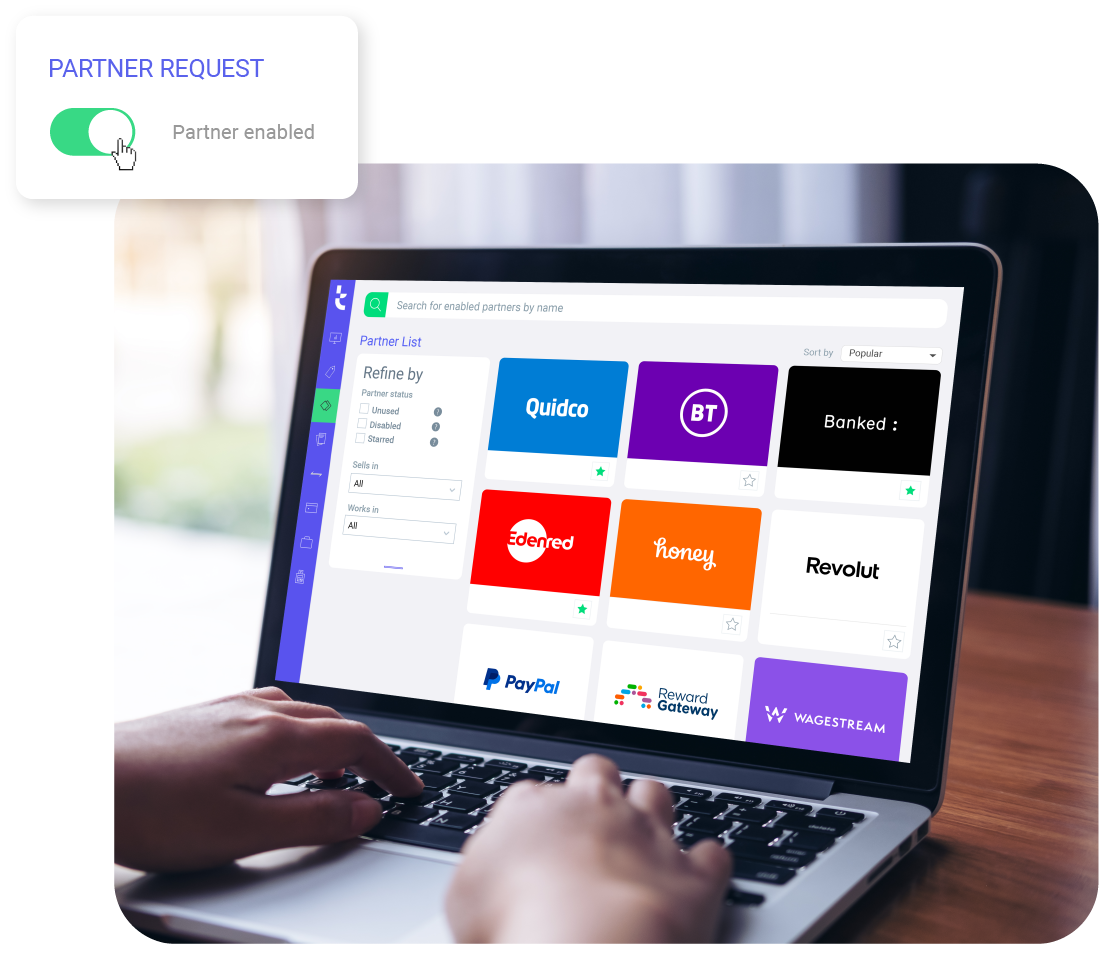 The very best delivery experience
As a technology business, lastminute.com are always looking for new ways to make the delivery and processing of their gift cards as smooth and quick as possible.
With Tillo, lastminute.com were able to access multiple partners with just one integration, enabling them to launch and activate as quickly as possible.
Access to real-time reporting
Access to real-time sales data from within Tillo's Brand Hub has allowed lastminute.com to enjoy a much smoother operational procedure.
With Tillo, lastminute.com can access the insights they need to develop further and grow their gift card program moving forward.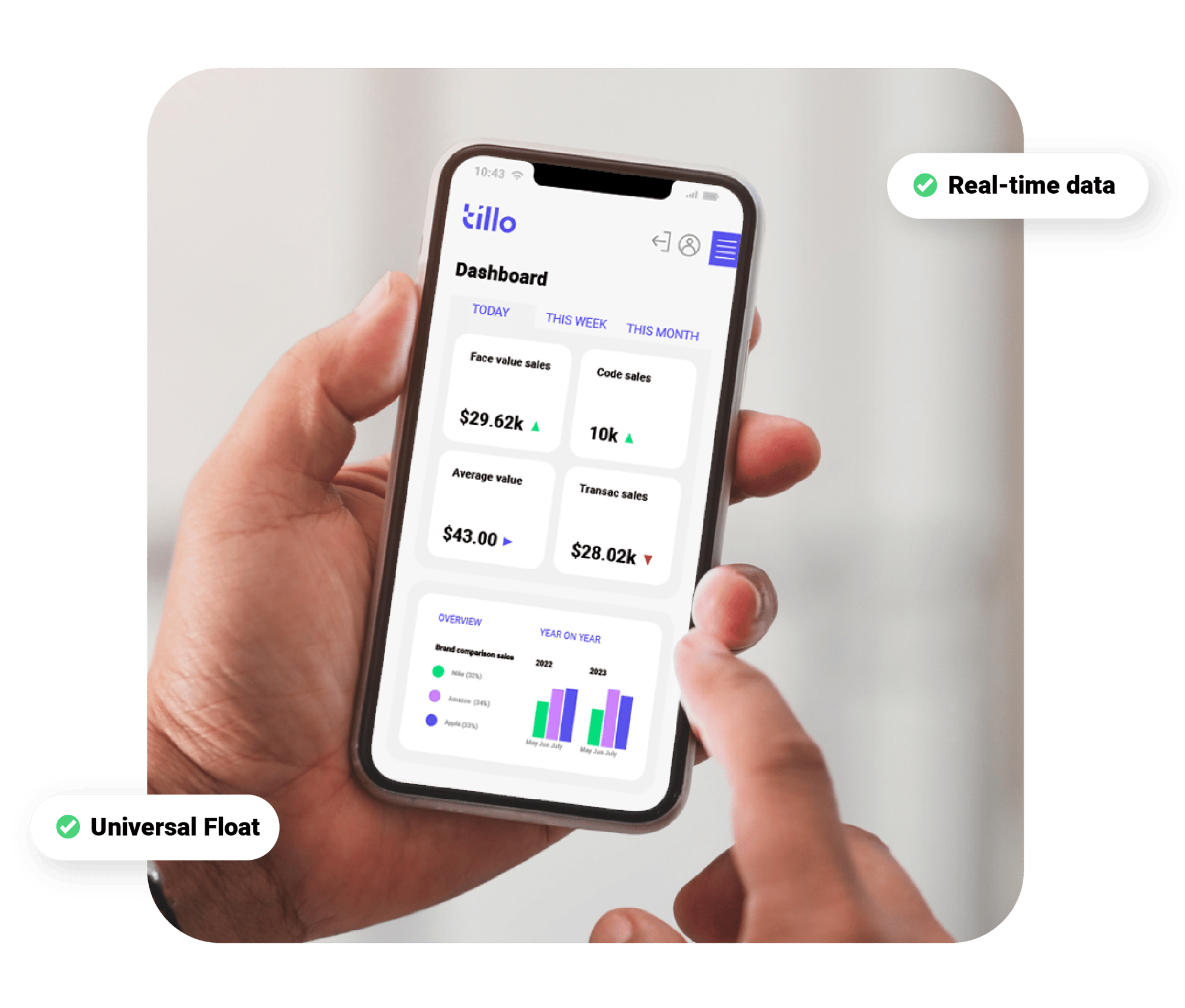 Hear from more of our customers