One of the biggest fintech events of the year is just a week away! Money 20/20 is in Amsterdam this year from the 7th to the 9th of June.
From global leaders to scrappy startups, the whole community comes together for fintech's more interesting conversations. We're looking forward to networking with some of the industry's brightest - and there couldn't be a better location for the conference than Amsterdam in June.
It's also great to be back for the event in person this year - the buzz and the energy as the fintech community comes together in real life will be fantastic!
This conference is all about experiences - the rules of the game are changing.
What's on the agenda?
There's a great line-up of speakers from across the industry, from CEOs to consultants, strategists and beyond.
In particular, we're looking forward to hearing from headline speakers from Tink, Starling Bank, Stripe, The FCA, Binance, Mastercard and many more!
Some of the themes that the conference will explore include:
Consumer trends, behaviour and customer engagement
Customer journeys and focusing on the front end
Alternative payment methods and ecosystem development
Cross-industry collaboration and consolidation
Emerging technologies such as NFTs and tokenization
Digital money (CBDC, cryptocurrencies, and other forms of programmable money)
The future of open banking, open finance and technological standards
And much more!
As well as fantastic headliners, there are plenty of panel discussions. Panelists will be answering the big questions like "How far can you go with crypto FOMO?", "Where is money coming from and where is it going?" and "What can challenger banks learn from traditional banks?"
There are so many fantastic sessions, it'll be hard to choose which to attend!
One not to miss is renowned digital identity expert and Tillo non-executive director, David Birch; he's one of the top ten most influential voices in banking so we look forward to hearing him share his thoughts in "Solving for consent and access: Is SSI the way to break today's feudal data system?"
Here's a short snippet of David discussing loyalty with our CEO, Alex Preece:
Take a look at the full Money 20/20 agenda here.
Meet the team 😎
We've got quite a few Tillo team members attending; if you'd like to connect with the team you can reach out via the Money 20/20 app or on LinkedIn:
One stand. Three awesome Experiences. Let the Games Begin.
Visit Tillo on stand E63 in Hall 7 at Money2020.
Hall 7 is a high energy, high intensity space, so what better place for loyalty and acquisition meet than on our stand?
From ancient times, business' core needs have been twofold: To acquire new customers and retain existing ones. There's a battle here - for money, time and resources. But what about a product that could do both?
Don't be a spectator. Come and take part in the fun!
How quick are your reactions? Find out by playing our Batak Game where you have 30 seconds to hit as many lights as possible. Simple but oh so addictive!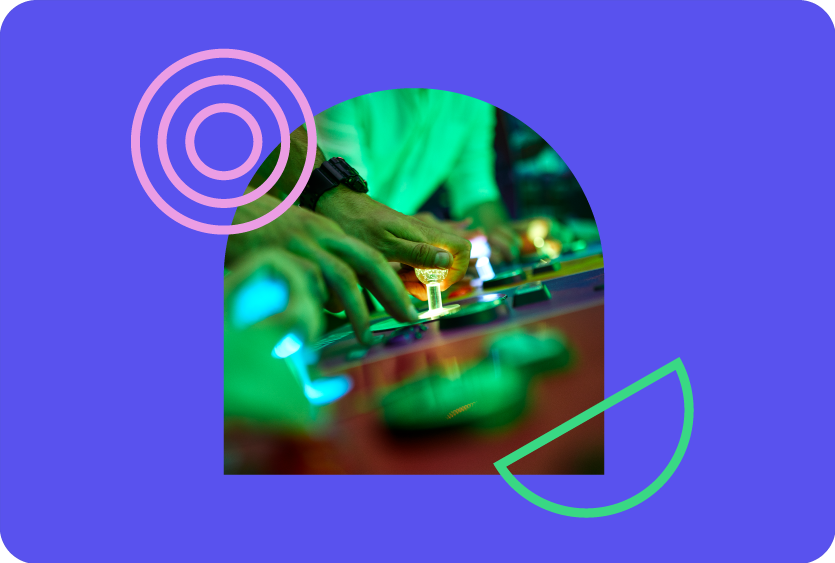 If having cat-like reflexes isn't your thing then maybe testing your memory is. Take part in our interactive Logo Game by seeing if you can remember where all our great partner logos are hiding.
We even have a traditional Wooden Maze game you can try your hand at, there really is something for everyone.
Come along and challenge your colleagues as well as our own CEO, Alex Preece and the legend, David Birch, for your chance to win a host of prizes, including bottles of bubbly and Tillo goodies.
The overall winner from each game will win their choice of gift card worth £100 via our latest product, Choice Links.
We'll announce our winners at the end of each day on Twitter so make sure you follow #letthegamesbeginTillo to see if you are a winner.
So, let the games begin!