What do you do when your carefully constructed business strategy is undermined within the space of 24 hours?
When Covid-19 restrictions came into place, that's what happened to countless businesses that usually relied upon in-person custom, and Virgin Incentives was no exception. We caught up with Riz Tarer, B2B Marketing Lead at Virgin Incentives, to get her advice on how to adapt quickly during times of uncertainty....
Hi Riz, thank you so much for taking the time to talk to us. The last 18 months must've obviously been really challenging for you guys. How did Virgin Experiences adapt to the complete ban on in-person events during the pandemic?
Yes, it has certainly been a challenge. Pre-Covid-19 the experiences industry relied on people going out and about, spending their time and money in public places trying new adventures and different experiences. However, this all changed almost overnight when consumers were forced to stay home. Obviously it was quite difficult to realise that our normal way of doing business was no longer feasible!
That is certainly a difficult situation to be in. What did you do in response?
I think the only option we had was to accept where we were, and focus on making the most of it. We put our heads together and realised that during lockdown consumers were running out of new ways of keeping themselves and their families entertained, on a much tighter budget than before. We did some research and realised that people were still really craving the excitement and novelty that they normally got from our in-person experiences; corporate business, for example, were looking for ways to bring their teams together during lockdown, and families wanted something different to entertain the kids. Consequently, we recognised a gap in the marketplace and reacted to Covid-19 by developing and innovating a completely new "at-home" experience category for people to enjoy in the comforts of their homes. We researched in-depth a variety of new experiences and activities which could prove entertaining for employees within a home environment, whilst making sure they were not too expensive to purchase – and could easily be gifted through eVouchers and gift cards.
This new category included 84 online experiences and 74 tangible gift experiences, with 98% of total experiences all under £100 and 67% under £50. We recognised that due to the economic shift and Covid-19 employment situation, there was going to be less disposable budget to spend on leisure and gifting, so we ensured the range was affordable yet still exciting and the perfect gift to give.
And how did people respond to the online experiences? Do you expect to continue offering remote experiences?


Our new "at-home" category actually proved extremely popular, and we saw a 14% uplift in sales during the initial launch. As people continued to stay at home during lockdown and uncertain times, we continued to innovate and grow the at-home range as we headed into 2020 Christmas trading. Alongside this, we recognised people would still want to go out and enjoy real-life experiences when it would be safe to do so. Accordingly, we started offering a free-of-charge 6 month extension on experience vouchers' validity so that customers could still have the flexibility to enjoy their experiences at their leisure.
We still continue to offer and innovate the at-home range and this continues to be a popular option for those companies who wish to reward and recognise their employees and clients with new experiences, this range is also perfect for companies operating a hybrid working model and choose to run online team gatherings through a fun team event such as a cocktail making class or a chocolate workshop.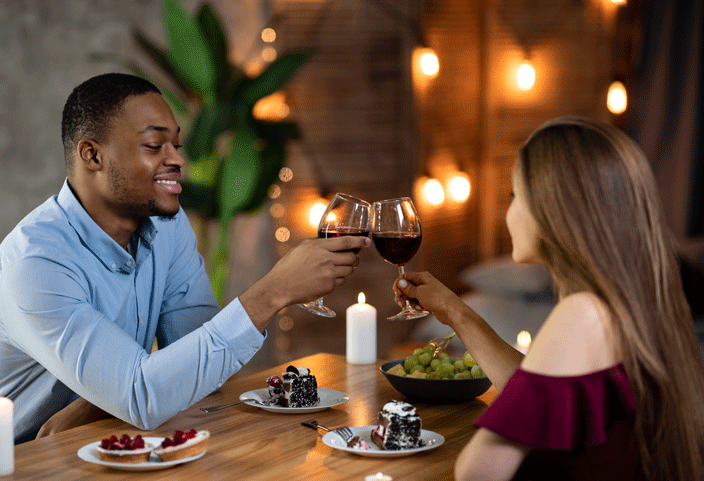 What advice would you give to business
es facing uncertain circumstances, given what you've learned?
I think the most important thing I would advise is to really analyse where you are as a business. Once you realise a former strategy is no longer possible, you need to innovate and start thinking of new alternatives with your team. The pandemic was obviously something we couldn't control, but I think this approach is good in general.
The difficult circumstances we faced ultimately led to us creating a really popular new line of virtual and at-home experiences that we will continue to offer, even now that things are opening up again. Sometimes adversity can be a great driver of innovation within your business.
Have you added any other new brands/experiences recently to your offering that you're excited about?
Yes, we have added lots of exciting new experiences! We recently introduced experiences from
Virgin Start-Up
.

The
Virgin StartUp Collection
champions the best and brightest start-ups in the experience industry, those who embody the Virgin spirit of innovation and creativity. Customers will find gifts that go far beyond the ordinary – from digital detox cabins to bespoke book subscriptions. Buying a Virgin Start-up experience allows people to not only enjoy a fab new experience, but also support some amazing small businesses in the process.
We've also added a wonderful range of exclusive experiences across different categories, If you're into food & drink you can book a Wine and Dine with Acclaimed Chef Marco Pierre White in London, or if you fancy a track day there's a Four Car Furious Blast including a High Speed Passenger Ride which can be booked across 18 different locations and if you're someone like me who loves to relax on an afternoon tea, then you can book a visit to Kew Gardens with Afternoon Tea at The Botanical.
We hear you've acquired a US experiences company and have launched in the US. Can you tell us any more about that?
Sure. We're really excited to have acquired a U.S. gift experience provider which has been going strong for 15+ years. The acquisition took place earlier this year. In March we acquired the U.S. company and rebranded it to Virgin Experience Gifts. Our plans for VEG include deeper expansion into certain US geographies, expanding what's already a fantastic product range, plus introducing unique and exclusive experiences the kind of which have inspired customers here in the UK. From Hotels and Holidays, to Voyages and Virgin Galactic, we're proud to be able to add experiences to the list of remarkable Virgin companies operating stateside. With coast-to-coast coverage, our US customers will find experience gifts made for all their transatlantic friends and family - with plenty more to come.



And finally, how important do you think it is to have easy access to the B2B revenue streams via Tillo? Did it help during the uncertainty of 2020?
It's highly important for us, we're a B2B business so this is a key part of our strategy. During 2020 having access to the B2B revenue stream allowed us to go live digitally with a Leisure Voucher Gift Card - even with limited resources internally.

We were excited to be able to launch a digital solution during the pandemic as this enabled us to reach out to a new digital audience of clients, having instant awards sent to their inbox.
Thanks so much for taking the time to chat with us Riz. It's amazing to see how well Virgin Experience Days & Virgin Incentives adapted to the severe disruption caused by Covid-19 and your insights have been really useful. Despite the difficulties of the last 18 months, it sounds like Virgin Incentives is going from strength to strength!
If you'd like to find out more about how Tillo helps retailers and partners harness the power of gift cards and access completely new B2B revenue streams, click below 👇